Charleston Realtor Jane Dowd - Carolina One real estate agent - 843-224-2788
HOME DOWNTOWN CHARLESTON MOUNT PLEASANT SULLIVAN'S ISLAND DANIEL ISLAND JAMES ISLAND WATERFRONT

Focused on you... Client Care, Experience, and Marketing through Innovation
We'd like to know that you stopped by! If you have a question involving a real estate in the Charleston area, please fill in the form below, add in any comments or questions, and then PRESS "SUBMIT". We'll do our best. Be assured that your PERSONAL INFORMATION WILL ALWAYS REMAIN PRIVATE.
Find out more about the buying process and begin your search for a home in Charleston, SC.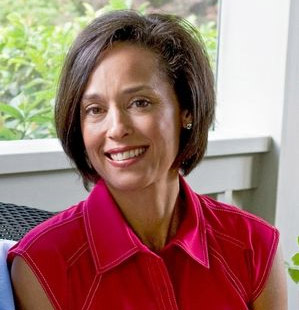 Real Estate Agent Testimonials:
"It has truly been a pleasure to work with you. Who knows, maybe in a couple of years I'll be looking to buy another place. If so or whenever I am looking to sell this one, I will know who to call. Thanks again for your top-notch service." more...
"....We feel very fortunate for having found you to be our agent – you were amazing. Thanks for helping us find our dream home in Charleston..." more...
"I think we had a very productive day---and we were thrilled to meet you--you clearly know the market and both Bill and I feel totally confident in your abilities to find us the right spot! more...
"...Thank you so very much. You are a hard worker, and I appreciate that." more...
Feedback from you will be invaluable, so please provide comments and suggestions to make the site more useful, more navigable, and more responsive to your needs. Jane would like to answer your questions. Email and/or if you have a few seconds, please answer these questions below so we can meet your needs quickly. Thank you…
Tips for searching the Charleston MLS for real estate listings.
Just the plain facts: What makes Jane Dowd and Carolina One Real Estate the choice when buying or selling your home?
* - indicates a required field
Please take a moment to review the agency disclosure before beginning your search for area real estate. Jane endeavors to provide professional real estate sales service while maintaining the highest level of integrity to both customers and clients.
Designations/Affiliations
National Association of REALTORS
South Carolina Association of REALTORS
Charleston Trident Association of REALTORS
What Can I Offer You
My commitment to always do what is right for my clients
Extensive knowledge about the Charleston area and schools
One stop resource for all your relocation needs
Customized market analysis
Experience working with international / overseas investment and property buyers.
What people look for in a good real estate agent to help buy or sell real estate in Charleston, SC?
Help you find the right house to purchase -53%
Help with price negotiations - 13%
Help with paperwork - 8%
Tell you what comparable homes are selling for - 11%
Help determining how much buyer can afford - 11%
Help find and arrange financing - 2%
We are in our offices 7 days a week. Please feel free to contact us with any questions you may have:
For "non-MLS" sales, Listing Price vs. Sales Price Statistics, and Days on Market information, feel free to contact Jane directly.
© Copyright 2013
This Charleston SC Real Estate guide highlights real estate of all kinds including waterfront, oceanfront, historic, traditional neighborhoods, luxury properties, partnership intervals, investment real estate, intracoastal waterway property and golf course real estate in the greater Charleston South Carolina region. Let Charleston Realtor, Jane Dowd, help you find the perfect home.
More testimonials from Buyers and Sellers of Charleston real estate:
Thanks for ALL your work thus far! Mark and I are very thankful that we were able to reach out and find someone so helpful. THANK you so much! Your approach and personality is amazing more...
Lynn
Charlotte, NC
Photos courtesy of Mark Reqs
Photo Credits throughout the website