Folly Beach
homes and condominiums for sale in South Carolina
BUYING A HOME | SELLING A HOME | CHARLESTON MLS | CHARLESTON AGENT | TESTIMONIALS
Oceanfront homes, waterfront property, villas and condominiums on Folly Beach
FOLLY BEACH
With a wealth of natural beauty and a relaxed island lifestyle perched tantalizingly along miles of pounding surf, there's no wonder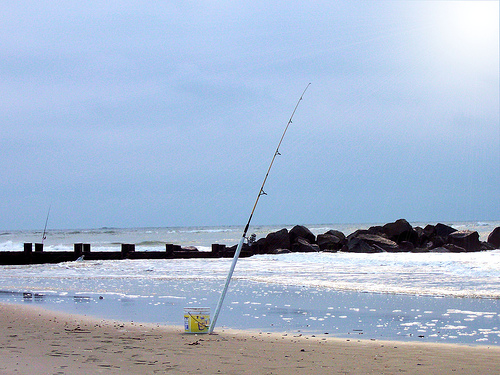 Folly Beach is is loved by surfers and families alike. Only fifteen minutes from historic Charleston, SC, the six-mile sliver of barrier island got its name from 17th century settlers who used an old English term meaning "an area of dense foliage". Today, Folly Beach is still lined with rows of live oaks that spread a cooling shade under towering, twisting trunks that date back hundreds of years. Once a prized fishing and hunting ground for regional Indian tribes, Folly Beach later became a major encampment during the Civil War, and was a staging area for major battles fought at nearby Secessionville and Morris Island. Bootleggers found haven here during the Depression, and famed composer George Gershwin lived on the island while crafting Porgy and Bess. Yet the most enduring Folly Beach legacy has been its peaceful atmosphere, and the most appropriate description of the area today is "laid-back."
The easy pace of this island town is punctuated with soft beach breezes and genuine Southern hospitality - a place where folks are welcome to come and enjoy a myriad of pleasures. Folly Beach features two seaside county parks and a grand public fishing pier with great views and an abundant sampling of fish from beyond the surf line. The island interior is blessed with a lush maritime forest, and on the mainland side there are numerous tidal creeks amid vast expanses of marsh wetlands, as well as the pristine Folly River, where shrimp, clams and oysters are harvested.
Surfing and sea kayaking are major recreations along the windswept beach, and thrilling regional competitions are held each year in both sports. Anglers, paddlers and power boaters love the easy access to the ocean and surrounding estuaries from slips, docks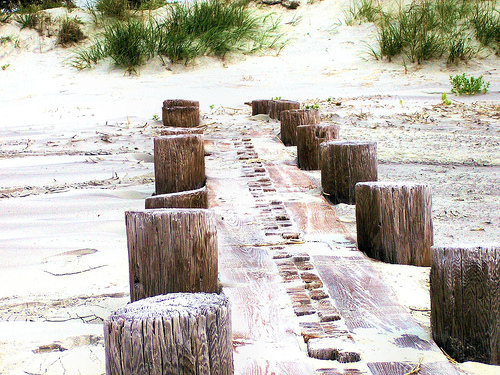 and boat landings throughout the Folly Beach area, and one of the most entertaining island attractions is the annual Folly Float Frenzy, in which local residents parade a hilarious assortment of makeshift craft along the Folly River.
The flavor of Folly extends to a wide variety of restaurants and cafes, with a number of open-air venues that fill the cozy downtown village with aromas of spicy tapas, fresh shellfish, and gourmet coffees. Sandals and floral shirts are all you need to fit in with a relaxed night-life crowd that enjoys live music or simply soaks in the sea air and stars.
Folly Beach real estate opportunities are affordable and plentiful around Folly Beach, with a mixture of new and traditional construction, as well as individual lots on the front beach and interior.
Folly Beach Deepwater homes search
Folly Beach Oceanfront homes search
FOLLY CREEK PLACE
These exceptional townhomes on the mainland side of the island overlook vast areas of pristine marsh and estuary and are environmentally-designed to lower energy costs and protect and enhance views of the surrounding landscape. 3-bedroom, 21/2 bath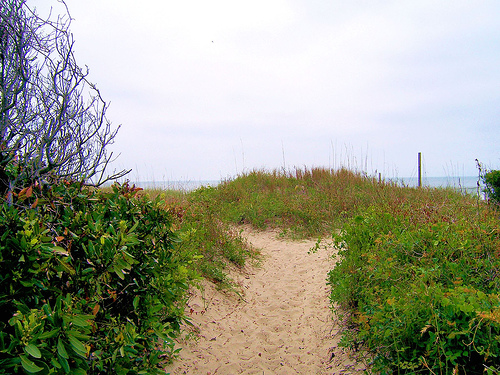 units range from 1900-1950 square feet at $679-$719k and feature stunning marsh and tidal creek views. Luxury appointments include Brazilian cherry floors, custom bead-board cabinets, 10-foot first floor ceilings, stainless appliances, granite countertops, Roman tub and separate shower in master bath, and a private sun deck off the master bedroom.
THE PRESERVE AT CLAM FARM
One of the latest developments on Folly Beach, The Preserve at the Clam Farm is beautifully situated among islands and marshes. This developments is over 50% sold out and will have a total of sixty-two townhomes with three and four bedrooms. Prices range from 450K and up.

PAVILION WATCH
This gated villa community features 3-bedroom, 3-bath units with great ocean views just across the street from the surf in the center of Folly Beach. Ranging from 1350-1385 square feet, units offer hardwood pine floors, custom gourmet kitchens, Corian countertops, crown molding, and ceramic tiles. Active units priced from $600-$750k include access to a private swimming pool and tennis courts.

PALMETTO POINT
These 3-bedroom luxury townhomes are located on a 7-acre private gated island adjoining Folly Beach. Constructed to blend naturally with the barrier island landscape, all properties offer river, creek or marsh views. Units feature granite counters, 9-foot ceilings, hardwood floors, Haas cabinetry, and Andersen windows. Ranging from $589,000-$795,000, townhomes include access to a private clubhouse, fitness center and swimming pool.

TURTLE BAY
Built on a picturesque setting along the Folly River, these 3-bedroom condos feature individual boat slips, dock access, boat lift, and access to a private pool. With riverfront and marsh views, units that range from $550-$699k offer crown molding, plantation blinds, and hardwood floors. Barrier island living only 15 minutes from historic downtown Charleston.


CHARLESTON OCEANFRONT VILLAS
This gated, 96-unit community is centrally located in the heart of Folly Beach and features beachfront luxury condos starting at $800,000. Units varying from 1305-1816 square feet offer private balconies and reserved covered parking, as well as access to two private swimming pools and a heated jacuzzi.

PELICAN POINTE
This beautifully landscaped, 84-unit luxury villa complex offers ocean views and island living at an affordable price. 2-bedroom, 2-bath units feature granite countertops, brushed nickel hardware on maple cabinetry, stainless steel appliances, ceramic tile, and crown molding. The manicured greenspaces are highlighted by a gazebo and private swimming pool. 200k-450k range.

PIER POINTE VILLAS
Ready for occupancy in September, 2007, these exclusive, 3-bedroom, 3-bath villas are specifically designed to enhance the sea island experience. Ranging from $550-$650k, units feature 9-foot ceilings and magnificent ocean views from the living room and master bedroom.
Click this link to Search the MLS for ALL Folly Beach real estate
Search Folly Beach by property type - listings displayed on Google maps
Questions about Real Estate on Folly Beach, SC?

Any questions? If you have any questions about Charleston Real Estate Market trends, we have a comprehensive report, produced periodically, that we can send you. Please contact Charleston real estate agent, Jane Dowd, with any other questions about Folly Beach and the Charleston area!