Hobcaw Point neighborhood - Mount Pleasant, South Carolina
HOME DOWNTOWN CHARLESTON MT PLEASANT SULLIVAN'S ISLAND DANIEL ISLAND JAMES ISLAND
WEST ASHLEY JOHNS ISLAND CHARLESTON RELOCATION CHARLESTON AGENTS CREATE PROFILE
Hobcaw Point - Mount Pleasant, SC Homes for Sale
Find the perfect home for sale in Hobcaw Point and enjoy a Mt Pleasant, SC Address!
BUYING A HOME SELLING A HOME CHARLESTON MLS CHARLESTON REAL ESTATE
Search Hobcaw Point listings or Return to main Mount Pleasant homes for sale page

When reading the price per square foot trends you need to keep in mind the following: Neighborhoods will have prices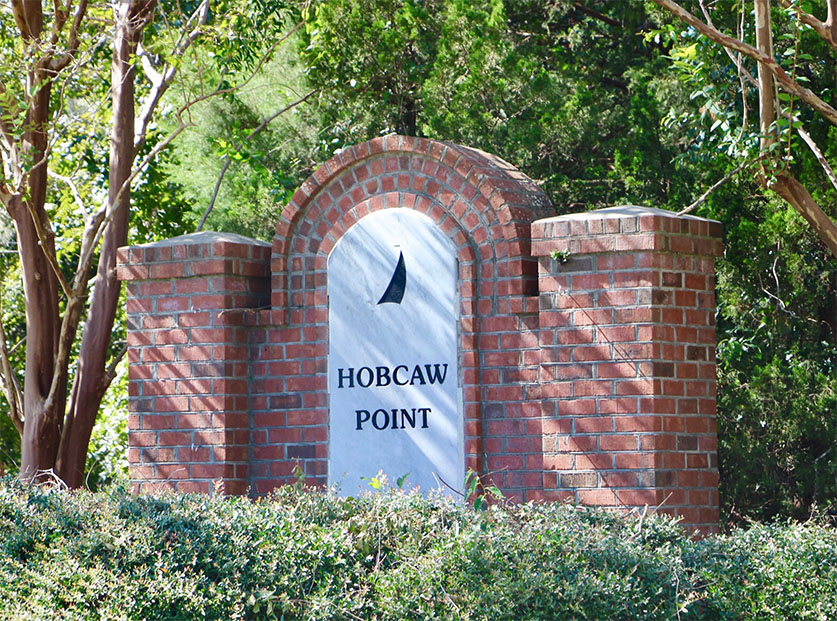 differences based on homes on deep water, tidal creeks and homes without water access.
Hobcaw Point Neighborhood: The name Hobcaw comes from an ancient American Indian term meaning "land between waters" and well represents a charming traditional neighborhood bordered by two lovely tidal creeks which feed into the Wando River. Used for shipbuilding and timber production during the early colonial period, Hobcaw was later important to Charleston as a home to city powder magazines, yet its serene nature has been left relatively unchanged by the recent explosive growth of the Mount Pleasant area. Half-acre lots brimming with colorful azaleas and towering oaks and pines have long been the essence of this family-friendly community. Numerous waterfront- property opportunities exist along scenic Hobcaw and Molasses Creeks, where ample deep water allows for docks and slips as well as encouraging dolphins and schools of red drum. Interior homes and lots are pleasantly-shaded by canopies of trees hundreds of years old, and burst with color each Spring.
Homeowners are eligible for membership in the Hobcaw Yacht Club, whose annual Summer sailing regatta is among the most popular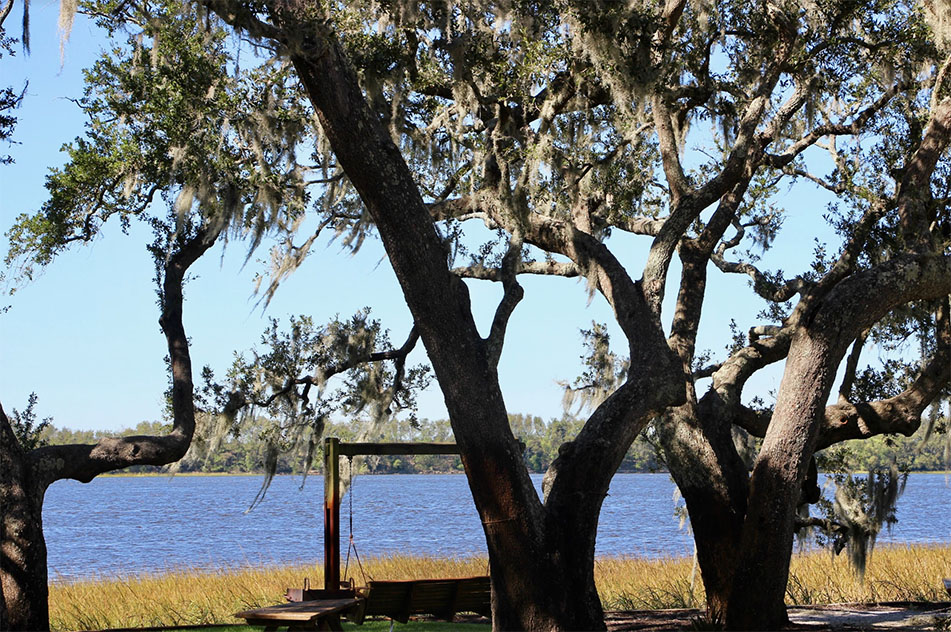 and competitive in the Charleston area. Located at the confluence of the Cooper and Wando rivers, the impressive waterfront facility includes a clubhouse that is ideal for neighborhood parties and wedding receptions, as well as extensive outdoor pool, dock and ramp facilities.
Hobcaw Point is a golf cart or bike ride away from restaurants such as Fratello's Italian restaurant, O'Brions Pub, Langdon's, Collective Coffee and Belgian Gelato Cafe. The Wholefoods and Trader Joes shopping centers are less than 5 minutes away and you do not hit a light until you reach the crosstown on the way to downtown Charleston.
Hobcaw Yacht Club grilling area pictured on the right.
The Hobcaw Point homes for sale feature three, four and five bedrooms and range from 2000-4500+ square feet and are highly-sought after from $450,000 to the $3,000,000 plus.