Ion Village neighborhood - Mount Pleasant, South Carolina
HOME DOWNTOWN CHARLESTON MOUNT PLEASANT SULLIVAN'S ISLAND DANIEL ISLAND JAMES ISLAND
WEST ASHLEY JOHNS ISLAND CHARLESTON RELOCATION CHARLESTON AGENTS PROFILE
Ion Village - Mount Pleasant, SC Homes for Sale
Find the perfect home in I'on Village and enjoy a Mt Pleasant, South Carolina Address!
BUYING A HOME SELLING A HOME CHARLESTON MLS CHARLESTON REAL ESTATE
Search I'On Village listings or Return to main Mount Pleasant homes for sale page
I'On Village Neighborhood: Voted Best Smart Growth Community and Best Community in the Nation, I'On is proof that a village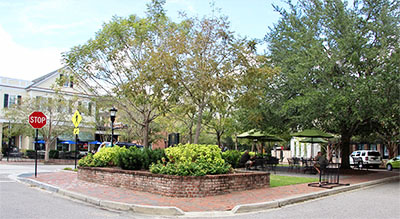 can be both neighborly and private. Few communities offer restaurants, gift shops, salons, festivals in the village square, farmers' markets, lively concerts at the outdoor amphitheater alongside the pristine silence of the lakes, marshes and rookery. This beautifully-planned community blends the memorable architectural traditions of historic Charleston with the captivating coastal setting of lush waterways, marshes and forests. Designed to create an intimate harmony with nature and neighboring homes, picturesque properties offer a sumptuous array of colonnaded piazzas, detailed cornices, and handcrafted ironwork. Central to the I'On experience are a series of lakes and canals lined by stately homes and pedestrian walks fashioned after historic "towpaths" once used by horses and mules to pull canal barges. Marsh vistas and shady treescapes of immense oaks and sycamores also lend a graceful backdrop to a place where the emphasis is on neighborly living. The quiet, slow-paced streets are pedestrian and bicycle-friendly, as people gather at sparkling public fountains, enjoy a pick-up game on manicured green spaces, or feed ducks from the lake-front amphitheater, and with a neighborhood dock and clubhouse, hiking trails, and a small, charming business plaza that includes gourmet foods, health spa and pub, a cozy community spirit prevails.
Only ten minutes from historic downtown Charleston and fifteen minutes from the surf on Sullivan's Island or the Isle of Palms,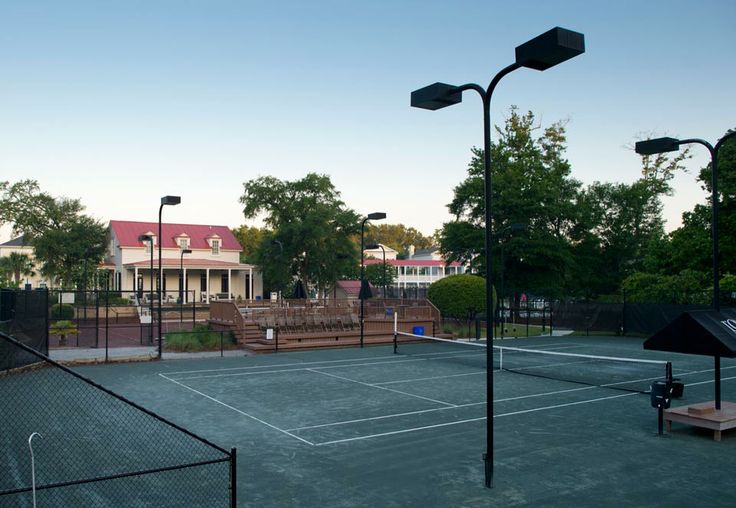 I'On is situated in the heart of the up-scale town of Mount Pleasant. The neighborhood is just around the corner from superb dining experiences at Langdon's Restaurant, Bacco and Graze Cafe, only one mile away from Mount Pleasant's outstanding recreation/marina/golf complex at Patriot's Point, and less than five minutes from the variety of excellent shopping opportunities at the chic Town Center Mall.
Tucked away between oak-lined Mathis Ferry Road, and the meandering beauty of Hobcaw Creek, I'On has the secluded feel of a private community, yet exudes the relaxed openness and urbanity of a stylish city center. Home styles include classic Charleston "single" and "double" house designs that are ideally-suited for enjoying fresh breezes and scenic views, as well as affording exceptional interior styling for the most comfortable lifestyle and entertaining in price ranges from the high $500,000's to $2.5 million plus.
I'On offers delicious and convenient fare at The Square Onion (great sandwiches and take-out casseroles) and O'Brions Pub. The neighborhood shopping center, less than 5 minutes walking distance, offers additional dining options for breakfast, lunch and dinner. Langdon's is a favorite and one of the best restaurants in the area to include downtown. There is a great coffee shop and Crepery. You will also find a wine shop, salon, grocery store, drug store, liquer store and much more.
An alluring example of Charleston's visual splendor, natural scenery and southern hospitality, I'On is an unforgettable address.