The Old Village neighborhood homes for sale - Mount Pleasant, South Carolina
HOME DOWNTOWN CHARLESTON MOUNT PLEASANT SULLIVAN'S ISLAND DANIEL ISLAND JAMES ISLAND WATERFRONT

The Old Village - Mount Pleasant, SC
Find the perfect home in Old Village & enjoy a Mt Pleasant, South Carolina Address!
BUYING A HOME SELLING A HOME CHARLESTON MLS CHARLESTON REAL ESTATE
Search The Old Village listings or Return to main Mount Pleasant homes for sale page

Old Village Neighborhood: Featuring some of the most beautiful and historic homes for sale in one of the most scenic and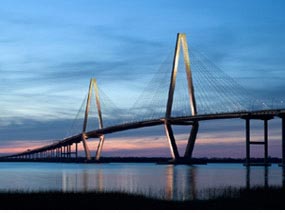 serene neighborhoods in the Charleston area, Mount Pleasant's Old Village is an extremely-fashionable and highly-desirable address. Bordered by waterfront on three sides and dominated by massive old-growth oak trees along pedestrian-friendly streets, the Old Village retains a traditional southern charm that dates back to the first homes that were built here during the colonial period.

Graced by the architectural beauty of such landmarks as the Hibben House, a 1755 Georgian mansion that was centerpiece of the original rice plantation known as Mt Pleasant, the Old Village offers an array of exquisite home styles. From bluffs overlooking Charleston and its windswept harbor, verandas and piazzas capture glowing sunsets and fresh sea breezes; screened porches and decks facing the expansive estuaries of the Intracoastal Waterway and barrier islands enjoy abundant varieties of shorebirds and waterfowl; and on the banks of tidal Shem Creek, outdoor swimming pools and observation decks preside over the outriggers of a quaint shrimp boat fleet as well as passing boaters and kayakers.

In the heart of the Old Village, an eclectic mix of ornate cupolas, wrap-around colonnaded porches, and picket-fenced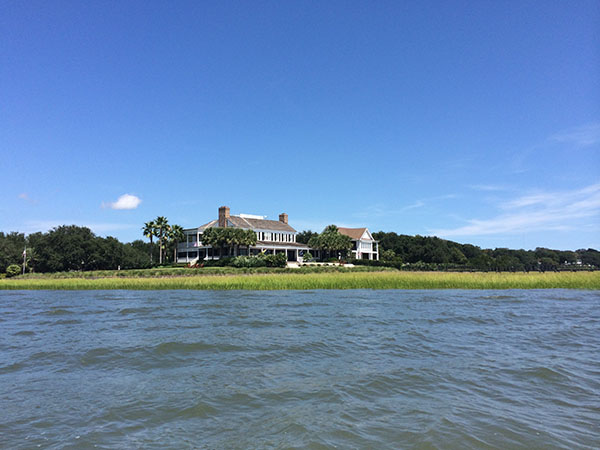 cottages add to the All-American neighborhood atmosphere, as people bicycle, jog and walk pets at a leisurely pace to the old Town Hall green, the Pitt Street fishing bridge, or to the waterfront park at charming Alhambra Hall. The Old Village features its own tiny, but appealing commercial area that includes the legendary Pitt Street Pharmacy, famed for its lunch counter and ice-cream floats, as well as the exquisitely-appointed Old Post House Restaurant and Inn, renowned for its seafood dishes and excellent service.

Fewer than ten minutes from downtown Charleston and the beaches of Sullivan's Island and the Isle of Palms, the Old Village is a wonderfully-advantageous location. Tucked away off Mount Pleasant's vibrant Coleman Boulevard, the Old Village is only minutes from the town's heralded selection of waterfront seafood restaurants and night life, and a short drive from the Patriot's Point marina/recreation/golf complex and numerous shopping opportunities. Old Village homes range from the $400,000's to $over 7 million.
Neighborhood Favorites: The Old Village offers delicious food nearby such as The Mustard Seed, Bacco, Red Drum, Tasty Thai and the villages' own Post House and Village Cafe.