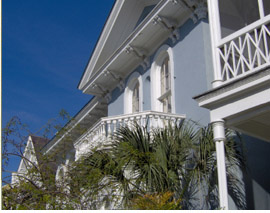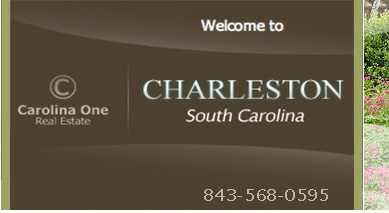 Charleston Outdoors in Charleston, South Carolina

BUYING A HOME | SELLING A HOME | CHARLESTON MLS | CHARLESTON AGENT


More Things to Do and See in Charleston, SC...

Other outdoor adventures include early-morning bird walks each Wednesday and Saturday in July and August at the Caw Caw Interpretive Center, fifteen minutes south of downtown Charleston on U.S. Highway 17 near Ravenel. The Center is a 654-acre natural and cultural resource created from historic rice fields, and whose pristine habitat features excellent vistas for viewing a wide variety of captivating species. For information on the walks or the Caw Caw Center contact www.ccprc.com.

Downtown Charleston: Charleston Fine Arts Dealers' Association presents its second annual Pallete and Palate Stroll. More than a dozen exclusive galleries and their renowned artists will combine talents with the prestigious chefs of six of the historic city's finest restaurants, featuring exquisite delights for the eyes and the taste buds on this magical evening stroll. For reservations contact www.cfada.com.

North Charleston: If strolling is too tame, try a West African dance class at the North Charleston Cultural & Civic Center Complex. Presented by Charleston's award-winning Adande Dance/Drum Company, classes offer instruction in a wide range of rhythmic West African dances that have been handed down for generations. For information contact 843-745-1087.

James Island: Music lovers will also enjoy the outdoor air and tantalizing tunes of Charleston Summer Concert Series' presentation of "Reggae Nights" at James Island County Park. The nationally-acclaimed Jah Works band from Baltimore, Maryland, rocks the night away with its unusual blend of roots-reggae and dance hall beats. A comfortably informal evening for the entire family can be enjoyed on blankets or lawn chairs, with food and beverages available. Other sounds adding gusto to the city's warm, breezy nights echo the fourth Saturday of each month with the Free Summer Concert Series at Charleston Waterfront Park, overlooking the historic harbor.

For pure fun in the sun, nothing beats a day at the beach in Charleston, especially considering that three great public barrier island beaches are only minutes from downtown Charleston. The Isle of Palms is only twenty minutes from the city, and features a beautiful six-mile stretch of surf and sand as well as ample public parking, shopping areas and several waterfront restaurants. Sullivan's Island, only fifteen minutes from downtown, is a more relaxed three-mile beauty of a beach, where wind surfers and kite boarders share the stage with leaping dolphins and diving pelicans. Folly Beach, fifteen minutes drive from the city, has a causal, Bohemian atmosphere that has earned it the reputation as "the edge of America". This three-mile beachfront includes a magnificent public fishing pier and county park area at the scenic southern tip of the pristine ocean dunes.