BUYING A HOME | SELLING A HOME | CHARLESTON MLS | CHARLESTON AGENT | TESTIMONIALS

Charleston, SC Businesses
Relocate your business to Charleston, SC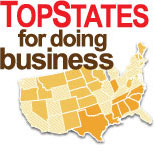 2012 Top States for Doing Business Survey

South Carolina ranks 2nd in the country for its overall business environment.
Area Development Fall 2012
#1 Destination in the United States
Known for the "best beaches in the southeast," Charleston was ranked #1 for its stellar ambience, friendliness, restaurants, and cultural sites.
Conde Nast Traveler October 2012
#1 City in the World
After taking top city in the United States, Charleston beat 10 other competitors due to its charm, amenities, and culture.
Conde Nast Traveler October 2012
Charleston is #1 U.S. metro for manufacturing job growth
Charleston experienced the largest growth in manufacturing jobs of any US metro area, from Q1 2010 to Q4 2011.
Brookings Institution Report May 2012
2012 Top 10 Downtowns
The City of Charleston was named #2 Downtown nationally of 2012. The article sites low commercial vacancy rates, high walkability, the internationally renowned dining, as well as historic attractions and festivals.
Livability - October 2012
2012 Best Communities for Young People
The City of Charleston was named one of America's Promise Alliance's 100 Best Communities for Young People presented by ING.
Award given based on its programs and services that make Charleston an outstanding place for youth to live, learn and grow.
America's Promise Alliance - September 2012
2012 Leading Locations for Economic & Job Growth
Charleston MSA ranked #2in the South Atlantic and #14 overall in the U.S based on prime workforce growth, economic strength and employment growth.
Area Development - July 2012
2012 Best Cities for Jobs This Summer
The Charleston-N.Charleston-Summerville MSA was ranked the #4 Best Place to Look for a Job by Forbes in a survey based on net employment outlook.
Forbes - June 2012
2011 Metro Areas with the Largest Percentage Growth in College Degrees over 10 Years
Charleston ranks #1 nationally for College Degree Growth from 2001-2010 nationally growing 6.9 points in 10 years.
Brookings Institute Study, Wall Street Journal –September 2011

Inc.com: Best Cities for Doing Business 2007 and 2008
South Carolina's pro-business, pro-opportunity mindset is the biggest reason the state has become a magnet for investments, according to Steve Forbes, president and CEO of Forbes, Inc. "It seems to me that South Carolina is a prime example of what's really happening in the global economy," Forbes said in an October interview with the Charleston Regional Business Journal, citing the $600 million investment by Dubai-based Jafza International for logistics center in Orangeburg, SC.
According to Milken Institute, Charleston's low cost of living relative to other cities "provides more opportunities for retirees outside the area, while its diverse industry base attracts skilled workers. Charleston moved up the list from #22 in 2006; and from #57 in 2005 to #12 in 2007. Milken found that Charleston's employment base grew 7.1 percent faster than the national average.
Charleston has maintained a strong, stable business environment based on a foundation of industry incentives, transportation links, diversified economy and a growing, highly-educated work force. The Milken Institute has recently released its Best-Performing Cities Index, in which the Charleston/North Charleston metropolitan area moved up ten places to 12th in economic performance among the nation's 200 largest cities in 2008. In 2009, Charleston made it to Milken's top 10 list!

Boosting Charleston's business prowess is a thriving seaport that is ranked among the most active and most efficient in the world, moving in excess of $55 billion in container cargo each year. The port serves forty shipping lines and more than 150 countries, and will expand with another $600 million, 280-acre terminal facility in the next five years.
Another major strengthening factor is the consistent growth and educational quality of the Charleston-area population that continues to attract new business and industry. From 2000 to 2006, Charleston showed a 40 per cent increase in the number of scientists, architects, information technologists and engineers relocating to the area, compared with fewer than five per cent growth in those categories nationwide. In addition, the area offers numerous business incentives, such as workforce recruiting and training at little or no cost, as well as reduction in corporate, property and sales taxes. Such a business-friendly environment has attracted a variety of high-tech industry, including aviation technology, digital media and software production, and pharmaceutical research and development. Among the recent businesses with plans to make Charleston home is Jafza International, which will relocate a $600 million manufacturing and distribution megahub that could bring as many as 10,000 jobs to the area.

A long-standing contributor to Charleston's financial strength has been a burgeoning tourism industry that pumps more than $5 billion into the local economy each year. Charleston's famed historic beauty and sub-tropical climate, combined with easy access via its international airport and Interstate network, brings more than five million visitors to the city annually, which in turn has stimulated real estate development, provided more funding for schools and technical colleges, and helped build on a solid infrastructure.
A few Charleston Businesses and Corporations:
Alcoa
Bank of America
Bayer
Behr
BellSouth
Boeing
Cummins
Google
Maersk
Mikasa
Motley Rice
MUSC
OOCL
Robert Bosch
South Carolina Port Authority
Westvaco
Just inland, sea island and mainland sites present dramatic vistas of tidal estuaries, as well lanes of moss-covered oaks and billowing marshes. Johns Island, James Island, Daniel Island and Mount Pleasant are within minutes of downtown Charleston, and feature highly sought-after sites along shrimp-filled creeks and under giant canopies of centuries-old shade trees. Numerous sites include dock permits or are affiliated with community waterfront facilities, and with the many months of Charleston's pleasurable climate, there's no better way to enjoy a sunset than fishing, boating or entertaining along the water.

Farther north from Awendaw to McClellanville, and south from Rantowles Creek to Edisto Island, pristine land beckons from parcels carved out of former plantation acreage. Here, the relaxing sense of countryside privacy and natural beauty is enhanced by short drives to beaches, gold courses and excellent restaurants. Here, there's room to roam in verdant meadows filled with wildflowers and songbirds, and take a canoe or kayak excursion past sculpted cypress trees and historic rice fields.
Links to Charleston anecdotes...
Questions about Relocating your business to Charleston?