Favorite James Island Neighborhoods:
Quick Search for ALL James Island Neighborhoods:
Other popular neighborhoods include Country Club, Marlborough, Point Verona, Lawton Bluff, Fort Lamar, Sol Legare, Cedar Point and Clearview. More James Island neighborhoods can be found under the "Get to Know James Island" section of James Island neighborhood page.
If schools are important to you, please visit our page on Charleston and Berkley County Schools and associated school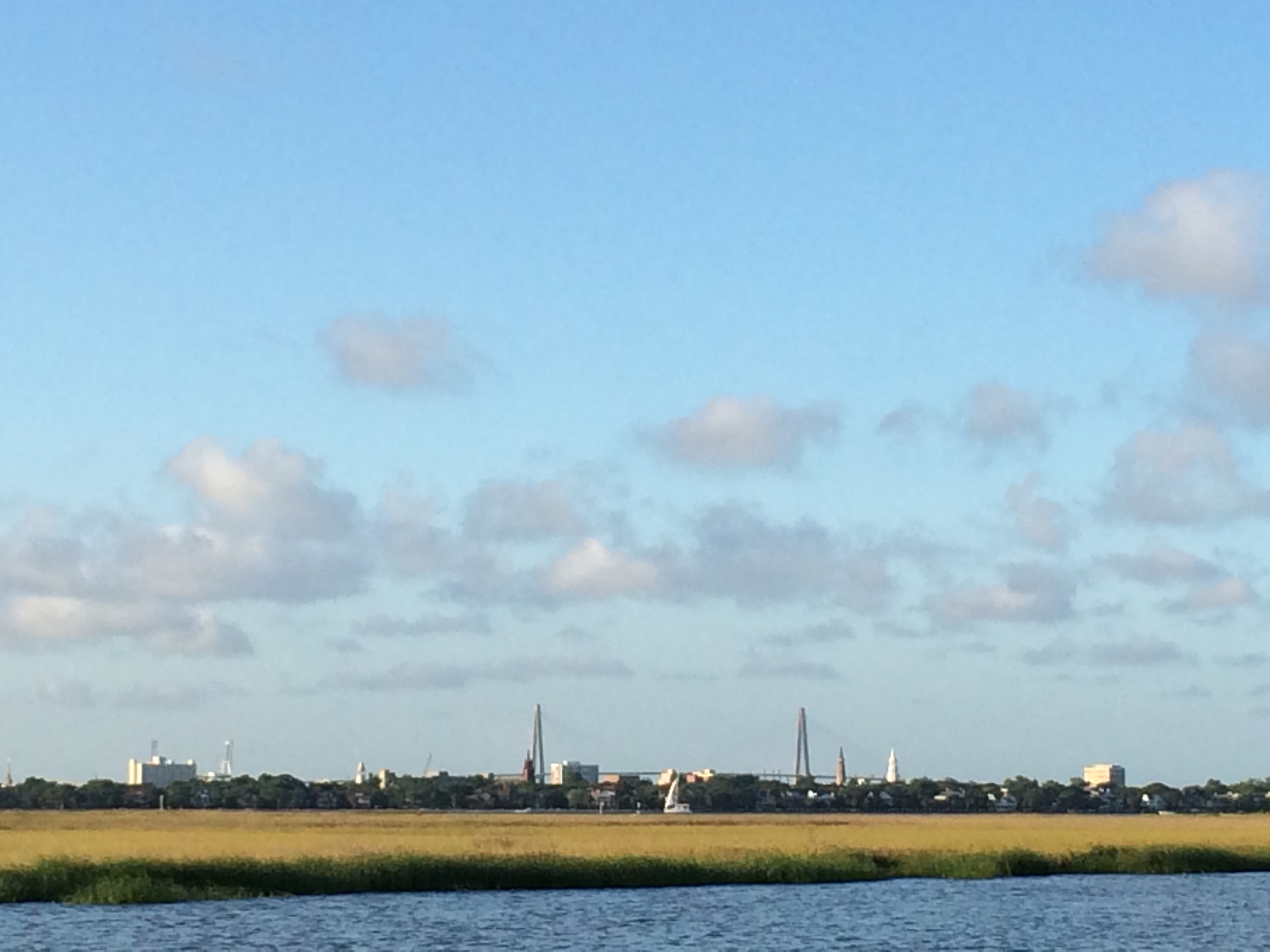 reports.
Exclusive real estate opportunities border windswept sea island estuaries, offering magnificent views of historic Fort Sumter, Charleston harbor, Folly Beach, Sullivan's Island and the Morris Island Lighthouse.
Dinner and a Movie? No problem on James Island. The Terrace Theater is a great little cinema that offers food, main stream and independent movies alike. James Island has a number of really good restaurants too. Some neighborhood favorites are Zia Taqueria ( Mexican - try the grilled fish taco and the soup), Crust (brick oven pizza with great salads), Mondo's Delight (Italian), The Mustard Seed, The Lot, Athens (Greek), J Paulz (great for a dinner or drinks), Baguette Magic (fresh baked bread and great sandwiches). There is also a great movie theater called The Terrace.
James Island Homes - Search MLS Listing
Search James Island Neighborhoods - listings displayed on Google maps by neighborhood
During the 19th century, plantations were built on James Island, along with the village of Secessionville, a summer retreat for plantation owners. The Civil War began on James Island on the morning of April 12, 1861, when Confederate forces at Fort Johnson fired on Union-occupied Fort Sumter. Both forts were located on the island's northern shore.
Families can choose from a number of recreational opportunities, including those available at the popular James Island County Park. This incredible 643-acre park offers biking, nature trails, a climbing wall, an elaborate playground, pedal boats, kayaking, 16 acres of lagoons, fishing and crabbing dock, and picnic areas. Splash Zone, located inside the park, is a well-rounded water playground offering two 200-foot tube slides, a 500-foot lazy river, a leisure pool, and a Caribbean play structure with interactive elements. in addition, James Island County Park is host to the Holiday Festival of Lights. The Holiday Festival of lights attraction begins on Thanksgiving and runs through the New Year celebration.
Questions about James Island Real Estate?
Of the three golf courses on James Island, the links at the Country Club of Charleston are among the country's oldest, and host the prestigious Azalea Tournament each spring. The island is filled with historic treasures that include antebellum plantations and gardens that now serve as schools of architectural design and interactive county parks.
Laced with creeks, rivers and bays, James Island is a recreational paradise, and features a number of public boat ramps and marinas. Only a few miles across marsh and river from Folly Beach, James Island is an ideal homeowner's location for outdoor escape as well as downtown business, shopping, and entertainment.
Outstanding planned neighborhoods and schools have become the trademark of James Island, which is a popular address for families with children, singles and seniors.
Some of the more popular James Island neighborhoods include Country Club, Country Club II, Marlborough, Riverland Terrace, Seaside Plantation, Stiles Point Plantation, Affirmation Oaks, Woodward Point and many more. James Island real estate has increased in value of the last 5 years and restaurants, coffee shops and boutiques make it very convenient to live. More and more people are calling James Island home.

Any questions? If you have any questions about Charleston Real Estate Market trends, we have a comprehensive report, produced periodically, that we can send you. Please contact us with any other questions about Charleston and its real estate.
James Island Homes - Search MLS Listing