Kiawah Island - Charleston South Carolina
HOME DOWNTOWN CHARLESTON MOUNT PLEASANT SULLIVAN'S ISLAND DANIEL ISLAND JAMES ISLAND

Find the perfect Kiawah Island Resort Address!
Click this link to Search for Kiawah Island Real Estate - An enchanted sea island community blessed with ten miles of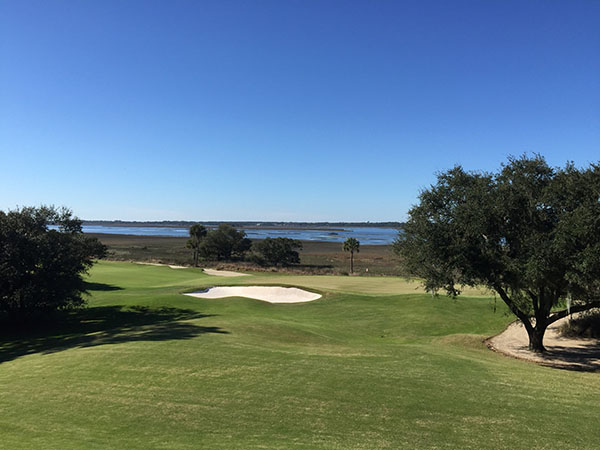 white sand beaches, five championship golf courses, luxury resort dining and spa facilities, and a wealth of magnificent home sites amid incredible natural settings, Kiawah Island resort is perhaps coastal South Carolina's most exclusive address.

The alluring waterfront on Kiawah Island is the longest expanse of beach of any individually-planned community on the Eastern Seaboard, and its stunning views of pristine surf, gentle sand dunes and panoramic sunsets was voted the "Most Romantic Spot and Best Spot to Walk the Beach" by the editorial staff of Southern Living Magazine. Find out more about Kiawah Island restaurants, activities and real estate.

Major Golf Tournaments
1990-PGA Cup (Turtle Point)
1991-Ryder Cup (The Ocean Course)
1997,2003: World Cup (The Ocean Course)
2005-PGA Club Professional Championship (The Ocean Course)
2007-Senior PGA Championship (The Ocean Course)
2012-PGA Championship (The Ocean Course)
2021- PGA Championship on The Ocean Course

Click this link to Search for Kiawah Island Real Estate

This past March the National ProAm was held at the Kiawah Island Golf Resort - PGA club professionals from all across the U.S., along with three of t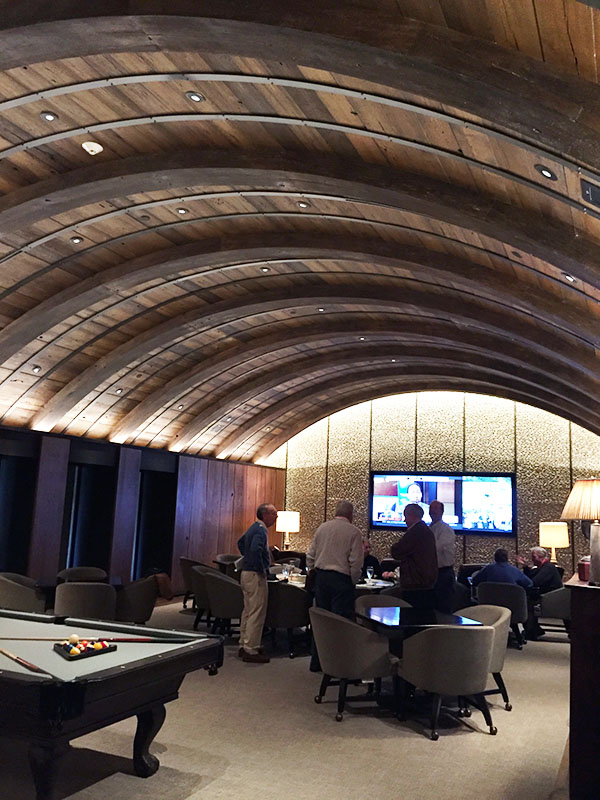 heir members, will tee it up during the 17th Annual Kiawah Island Golf Resort National Pro-Am. The 72-hole stroke play event, sponsored by Club Car, will be held on four of Kiawah Island Golf Resort's championship courses: Pete Dye's world-famous Ocean Course, Jack Nicklaus' Turtle Point, Gary Player's Cougar Point and Tom Fazio's Osprey Point.
Home sites, cottages and villas on Kiawah Island feature a variety of ocean front, fairway, lagoon, forest, marsh or river settings, and all meet a five-star rating system of furnishings and décor. Environmental and wildlife protection efforts include extensive landscaping and caretaking of lots and natural habitat areas to assure that the historic setting of maritime forest and unspoiled beach will maintain its character. Loggerhead sea turtles still lay eggs in beach sands, the oak-laden interior boasts families of white-tailed deer; while the marshy estuaries bordering the mainland are brimming with spot-tailed bass.
Kiawah's world-famous Ocean Course blends nature's harmony with golf's most challenging links, and has hosted the Ryder Cup and World Cup competitions and will host the 2007 senior PGA championship and 2012 PGA championship.
Kiawah Island has been named the nation's #1 tennis resort by Tennis Magazine, and is rated among the top ten beaches in the USA, while Kiawah Island's newest luxury resort and spa, The Sanctuary, features elegant dining in the grandest style of Southern charm and hospitality.
Another travel publication, Andrew Harper's Hideaway Report, has bestowed an accolade upon The Sanctuary at Kiawah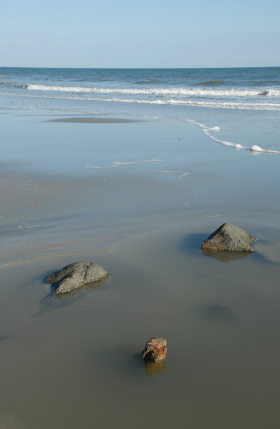 Island Golf Resort, naming the resort the No. 1 U.S. Resort Hotel.
The exclusive, private community is incorporated as the Town of Kiawah Island, protecting the impeccable standards set for construction, zoning, and land management.
Only thirty minutes from downtown Charleston and fifteen minutes from nearby Johns Island Executive Airport, Kiawah offers an atmosphere of sea island seclusion with all the convenience and amenities of a world-class resort community.
More on Kiawah Island Living...
For more information about Kiawah Island Beach Vacation Rental