Kiawah Island homes and lots for sale - Charleston South Carolina
HOME DOWNTOWN CHARLESTON MOUNT PLEASANT SULLIVAN'S ISLAND DANIEL ISLAND JAMES ISLAND
WEST ASHLEY JOHNS ISLAND CHARLESTON RELOCATION CHARLESTON AGENTS PROFILE
Find the perfect Kiawah Island Resort Address!
Click this link to Search for Kiawah Island Real Estate
- Families love Kiawah Island Resort. According to Travel + Leisure magazine, Kiawah Island Resort ranks as the #1 family friendly resort in the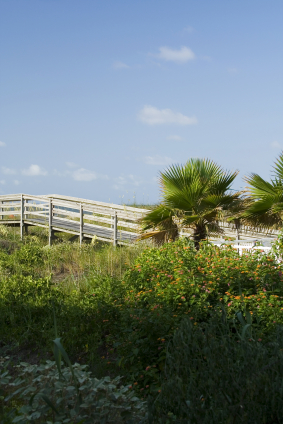 U.S. (August 2007. Many families are considering second homes on Kiawah Island because of its proximity to downtown Charleston and its family atmosphere. The PGA of America announced that it will conduct the 2021 PGA Championship on The Ocean Course at Kiawah Island Golf Resort. After a recent golfing, off-shore fishing and beach-combing honeymoon vacation at Kiawah, one visitor may have described the island best by saying, "if you can't find it here, it isn't worth looking for." Blessed with pristine, picturesque natural settings, world-class amenities, sunny climate, and located within 30 miles of America's most historic city, beautiful homes and homesites, Kiawah Island has it all. At Kiawah, there's ten miles of unspoiled beach for relaxed strolls watching dolphins and pelicans splash in the gentle surf. Across the windswept dunes overlooking the Atlantic Ocean are exquisite villas, condos and detached homes, as well as Travel & Leisure Golf's number-one rated The Sanctuary at Kiawah Island Golf Resort.

Golf is one of Kiawah Island's ultimate pleasures, featuring five championship courses, including the world-class Ocean Course, site of past Ryder Cup, World Cup of Golf, and Senior PGA championships, as well as host for the 2012 PGA Championship. Golf Digest magazine selected The Ocean Course at Kiawah Island Golf Resort, designed by Pete Dye, as the most challenging course in the United States in its March 2007 issue. Difficulty was determined by using a combination of the U.S. Golf Association's "slope rating" and "course rating" from the course's back tees.

Nearby Bohicket Marina provides islanders with off-shore fishing charters for ample catches of mahi-mahi, blue fin tuna and king mackerel. Kiawah also offers championship tennis facilities, soccer fields, kayak and canoe tours, in-shore fishing clinics, as well as thirty miles of paved bicycle and walking paths along beachfront, lagoon, forest, and riverfront settings.

Nature is on fabulous display throughout the year at Kiawah. With magnificent sunrises and sunsets along white-sand beach, egrets
and herons gliding along tidal creeks and estuaries, and pileated woodpeckers calling from towering moss-covered oaks, there's no wonder that Brides Magazine rated Kiawah as the world's "best post-wedding destination".
The island features a full-time Nature Center with classes an exhibits, as well as Kamp Kiawah, an outdoor learning experience for 3-11 year-olds. Extensive greenspace and common areas are meticulously landscaped and bloom with wildflowers throughout the year, and homes and homesites benefit from a lush maritime forest canopy protected by the town of Kiawah itself.
For a time-out from nature, the newly-completed Fresh Fields Village offers an exquisite choice of shops and dining in a unique island setting, and the short drive to Charleston features stunning architectural marvels as well as a number of four and five-star restaurants. With an official population of fewer than 1500 people, according to the 2000 census, the spacious, well-planned Island offers considerable opportunity for new homes and homesites in select locations facing the sea, among interior wooded lagoons, or along the marsh and river. Buying real estate on Kiawah Island has never been more appealing.
The peaceful, secure island features some of the most exclusive properties on the Atlantic Coast, as current Kiawah Island listings on villas and homes range from roughly $350,000 to over 10 million, while listings on lots range from $500,000 to $4.5 million plus. Many Kiawah Island homes and lots are situated on the golf course, oceanfront and waterfront of the Island.