Beachfront and Deepwater homes - Sullivan's Island, South Carolina
HOME DOWNTOWN CHARLESTON MOUNT PLEASANT SULLIVAN'S ISLAND DANIEL ISLAND JAMES ISLAND
WEST ASHLEY JOHNS ISLAND CHARLESTON RELOCATION CHARLESTON AGENTS PROFILE
Sullivan's Island Homes for Sale
Find the perfect home on Sullivan's Island, South Carolina!
BUYING A HOME SELLING A HOME CHARLESTON MLS CHARLESTON REAL ESTATE
Search the MLS for Sullivan's Island Properties
Quick Search: Beachfront and Oceanview
The South Carolina coastal sea island town of Sullivanís Island offers timeless charm and natural beauty that ranks it among the Southís most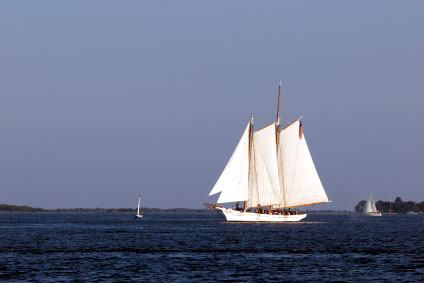 desirable addresses. Noted for delightful homes on spacious lots, Sullivanís Island has a wealth of historic residential properties, featuring heart pine tongue-and-groove paneling, turreted gazebos, and wrap-around porches.
A summertime escape for Charlestonians since colonial times, the fabled island was scene of the first great battle of the Revolution, and later inspired stories by Edgar Allan Poe. Many of the grand old beach houses are on half-acre lots surrounded by swaying myrtle and palmetto trees, yet there is plenty of new construction real estate as well, including geodesic-domed residences built for wind resistance. Situated at the confluence of Charleston harbor and the Atlantic Ocean, Sullivanís Island provides sensational views of the historic city, passing ships and sailboats, as well as scores of dolphins and shorebirds that frequent its shoreline.
Sullivan's Island features oceanfront homes facing the Atlantic Ocean and deepwater homes and the back of the island.
Additional pictures and information about the history of the homes on Sullivan's Island and what makes it such a special place to call home.
Sullivanís Island is in the news. Sullivan's Island ranks on the Forbes list of the Most Expensive Zip Codes in the United States. I suppose it is because of its easy lifestyle. Golf cart to your favorite restaurant. The
Beachfront Homes for Sale
Find the perfect Sullivan's Island Address!
The inland side of the island lies along miles of serene, expansive marshes and creeks, where cast nets catch buckets-full of shrimp and blue crab, and anglers find schools of feeding red drum.
There is a distinctive neighborly atmosphere on Sullivanís Island, and most residents travel quiet island streets in golf carts.
Only a single, one-block section of the three-mile long island is zoned commercial, and most of that consists of pleasant, seafood restaurants.
Sullivanís Islandís unspoiled, sandy beach is perfect for breezy summer days Ė swimming, kayaking, windsurfing, kite boarding, shell-gathering, or just getting a golden tan.
Only twenty minutes from downtown Charleston, Sullivanís Island is a haven from the stresses of the outside world, yet within easy access of business and nightlife. If you are considering relocation to South Carolina, relocating to Sullivan's Island would be a great choice!
Sullivan's Island home owners and visitors enjoy eating out in a relaxed island atmosphere. On quaint Sullivan's Island, a tiny commercial strip offers some of the area's best dining experiences at Salt and The Obstinate Daughter. Also, try the glelato downstairs for a real treat. For the shorts-and-sandals crowd, Poe's Tavern and Dunleavy's Irish Pub offer cozy outdoor seating for island air and people-watching.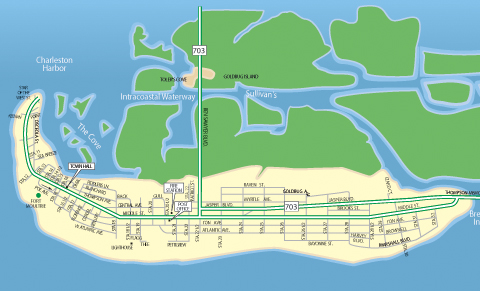 Questions about Real Estate in Charleston, SC?