Charleston by Water - Oceanfront homes for sale and Deepwater real estate
HOME DOWNTOWN CHARLESTON MOUNT PLEASANT SULLIVAN'S ISLAND DANIEL ISLAND JAMES ISLAND
WEST ASHLEY JOHNS ISLAND CHARLESTON RELOCATION CHARLESTON AGENTS PROFILE
If you are considering buying real estate and want to live close to the water, consider buying a home in downtown Charleston, SC or one of its surrounding beach communities.
Charleston, South Carolina By Water!
Return to Charleston Real Estate homepage or Search for Waterfront Properties
Intracoastal - Tidal Creek - Marshfront - Oceanfront
It was a pleasing perspective from the water that first beckoned Charleston's founders in 1670, and things haven't changed much ever since.
Bordered by a protected harbor, pristine rivers and expansive estuaries, the historic Charleston is surrounded by natural abundance that puts on a show every day.
Find popular neighborhoods on Charleston's intracoastal waterway.
Mount Pleasant: Awendaw, Hobcaw Point, Molasses Creek, Back Bay Village, Old Village, Bulls Bay Overlook, Cassina Heights, Charleston National, Hamlin Plantation, Darrell Creek...visit the waterfront main page for more neighborhoods.
West Ashley: Archfield, Battery Haig, Capri Isle, Chaplin's Landing, Church Battery, Edgewater Park, Indigo Point... visit the waterfront main page for more neighborhoods.
James Island: Bayfront, Country Club, Country Club II,.
Johns Island: Gift Plantation, Marshall Creek, and Rushland Plantation.
Other waterfront communities: Isle of Palms, Sullivan's Island, Goat Island and Wild Dunes
Dolphins and porpoises, for example, are often seen anywhere from tidal creeks to open ocean, fins breaking the surface in groups as they search for fish, or jumping in speedy solos ahead of bow waves pushed by passing boats.
From a distance, it's hard to tell a dolphin from a porpoise - both are air-breathing mammals with long, gray bodies, round heads, fins, flippers and flukes that project sound waves underwater to get their bearings. Some dolphins have a protruding beak, and thus the name "bottlenose", but the only consistent difference is that porpoises have bigger teeth.
One behavior common to both is called "tailing" - seemingly standing on their heads in shallow water, thrashing tail flukes while digging in muddy bottoms for fish. Another is known as "stranding" - swimming at great speed out of the water on to dry land, pushing a wall of water and fish in front, before eating the fish and wiggling back into the surf.
Another frequent visitor is the manatee - a bigger, slow-moving mammal that resembles a giant baked potato with flippers. Also known as sea cows, manatees come in from offshore to lap up fresh water and graze on aquatic plants that grow easily in Charleston's warm climate, and have often been hand-fed along area docks by folks with a garden hose and a head of lettuce.
Just offshore, Charleston is surrounded by an abundance of reefs that brim with bright coral and creatures. Most are man-made, the result of old shipwrecks, but in recent years, a state program has intentionally sunk everything from concrete bridges to obsolete U.S. Army tanks to extend the reef environment.
Sinking environmentally-safe steel and concrete in select offshore areas around Charleston has turned 20 square miles of lifeless sand into what's known as "live bottom", where sponges, corals and other inverterbrates attach to hard surfaces and begin the food-chain that attracts swarms of fish.
At depths ranging from 20 to 110 feet, visibility is much clearer, and reef divers find octopus, barracuda, anemones and sailfish among the diverse underwater population. Anywhere there's real activity below the surface, there's reel activity above it, and offshore reef-fishing near Charleston is very popular throughout the year. Changing water temperatures attract an ever-revolving menu of cobia, amberjack, sheepshead, tuna, sea trout, grouper, mackerel, spadefish, pompano and shark.
Back inshore, some of the catching techniques haven't changed much since ancient times, and along extensive estuaries to the north an south of the city, flooded mud flats and marsh grasses spawn shrimp, mollusks, crabs and fish that are caught by nets, hooks, spears, hands, shovels, hammers, tongs, and traps, while some sea creatures have been known to jump in the boat by themselves.
Flyfishing for red drum from flat boats pushed into shallow bays with poles is tremendously popular with locals, as is recreational shrimp-baiting, in which newly-mature white shrimp emerging from marshes in the Fall are caught in cast nets.
People in the Charleston area still "scratch" for clams in mud at low tide, looking for a small opening, or "key hole", that indicates where the clam has burrowed before digging after it. The stone crab's powerful claw is a delicacy that takes some nerve to retrieve. They burrow in holes beneath oyster beds, where catching requires reaching in with bare hand to scoop the critter out without losing a finger or two of your own.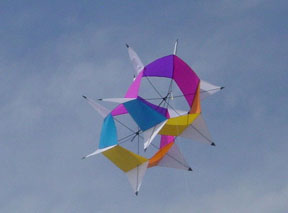 Because the creature's claws will regenerate, the accepted practice is to take one off and throw the crab back.
Oyster roasts are a long-standing Charleston tradition that usually feature clusters gathered from mud banks at low tide, where harvesters often plod in with hammers to dislodge masses of shells.
Another old favorite is "gigging" or "graining" for flounder at night with bright lights and long spears in shallow water. The lights attract the fish, which although well-camouflaged by changing pigments in their scales, are spotted by a well-trained eye, impaled and hauled in.
The most memorable and visual marine harvesting method around Charleston is that of the shrimp trawler, and the local fleet high-bowed, flat-bottomed boats topped with wing-like outriggers has been a fixture along the docks of Shem Creek since the 1920's.
The typical trawler day begins about 4 a.m., as diesels are fired up and boats move off into the darkness while crews gobble fried eggs, grits and bacon in the cramped galleys. By daybreak, the trawlers are a few miles offshore, swinging outriggers to each side and lowering huge nets behind them for a trawl or drag.
Keeping nets spread is critical, and is done horizontally by lowering flat, wooden "doors" inside the outer edges on either side, as the buffeting force of water holding nets open. Vertically, a bouyant "float line" keeps the upper side of the net on the surface, while a weighted "foot rope" drags the lower end across the bottom, kicking marine life up into the net.
A typical trawl must be pulled in a straight line at about 3-4 knots, just fast enough to trap sea life, but slow enough to hold the net's shape. Because there's no way of seeing what's going on below the surface, a smaller "try net" is dragged and pulled in from time to time to make sure shrimp are there.
Depending on the trawler captain's instinct as to when the catch is full, nets are winched in and dumped on deck. A good trawl will yield
hundreds of pounds of shrimp and "by-catch" - fish and crabs too large to escape through the mesh of the net.
Everything marketable is packed in ice, the rest is swept over the side, and the trawl begins all over again. It's a familiar sight from Charleston beaches as the trawlers rock slowly by, joined by hordes of sea gulls overhead and pods of dolphins and porpoises behind, all looking for a free meal.
In fact, when a shrimp trawler returns to Shem Creek, the success of the day can be measured as easily by the weight of shrimp on board as by the wake of creatures that follow right up to the docks.
Getting on the water is a cherished Charleston treat as well, and it's available under power, under sail or by paddle. Harbor tours, dinner cruises and tours to historic Fort Sumter are featured on SpiritLine Cruises, whose flagship, The Spirit of Carolina, seats up to 400 passengers on three viewing decks that include dining areas and bar. Private charters are also available, and for tour times and information, call 843-881-7337 or 1-800-789-3678. For a taste of the tall-masted sailing vessel, The Schooner Pride offers tours and charters aboard a classic 84-foot top-sail rigger. Harbor tours and romantic sunset cruises offer passengers a chance to lap up the brisk sea breezes and take in the marvelous sights of historic Charleston Harbor and passing seagulls and dolphins. For reservations and information call 1-800-979-3370.
For those who would prefer to explore the many charming creeks and waterways in a more intimate fashion, paddling adventures by canoe and kayak are offered in guided tours as well as rentals. Nature Adventures Outfitters features guided tours of wetland areas by experienced naturalists, taking in the unique diversity of barrier island habitat, blackwater swamps and salt marsh estuary that surrounds Charleston. For information, call 1-800-673-0679 or e-mail natureadventuresoutfitters@worldnet.attnet.
Self-guided excursions along historic rivers, waterways and plantations is featured at The Inn at Middleton Place, whose Outdoor Center offers choices of kayak, bike, horseback or hiking trail in discovering the wonders of coastal flora and fauna in pristine natural habitat. For information, call 843-556-0500.
Simply click on this link to find all Waterfront Properties available in the Charleston MLS that match your criteria...
Questions? or call Ariel Trouche at 843-568-0595.