Charleston SC Real Estate guide - Charleston SC MLS listings


BUYING A HOME | SELLING A HOME | MLS Charleston, SC
CHARLESTON AGENT | CONTACT US | PROFILE

Charleston, S.C. has been named the "Top U.S. City" and
"Top Destination" in the World by Conde Nast Traveler 2013 Reader's Choice Awards.

Moving to Charleston? Find all homes listed in coastal and historic downtown Charleston, Mount Pleasant, Daniel Island, Sullivan's Island, James Island SC and more ... We are experts in Charleston and in all of Charleston's great neighborhoods. Our online real estate guide provides a dynamic MLS listings search and useful relocation information that will help you find homes for sale in neighborhoods that fit your lifestyle. Specializing in homes ranging from elegant historic downtown mansions to pied-à-terre condominiums, and from verdant golf course homes to quaint waterfront cottages and antebellum plantation houses. There are also many new developments with homes for sale, condominiums and investment properties in the tri-county area. Visit our relocation page for more information about moving to the area.

Help Me Relocate | Charleston Guide | Market Statistics

Questions? Call 843-224-2788. Moving to Charleston? Sign up with Locountry.com for effective search tools to help you find the home that fits your lifestyle:

Real Estate in Charleston, SC by Property Type

Charleston Historic Real Estate
Downtown Charleston,SC, is considered among the most beautiful, historic and livable cities along the east coast.
Charleston Luxury Properties
Luxury premier properties abound on the historic peninsula, the islands and areas surrounding Charleston, SC.
Charleston Island Beaches
Beaches surround Charleston. Search for beach homes and cottages on the beautiful barrier islands of Charleston.
Charleston Waterfront Homes
Charleston is blessed with large expanses of unspoiled coastline. Find your deepwater property here!

Golf Course Real Estate
The Charleston tri-county area boasts more than 20 golf courses with a wide array of coastal terrains and communities. Many of the courses are located in gated golf communities and with challenging links style and lowcountry forest designs.

Charleston Neighborhoods
The best of both worlds: The old and the new. You will find many beautifully planned communities, as well as, picturesque established neighborhoods in historic downtown and in nearby Mount Pleasant, James Island and West Ashley.

Investment Real Estate Market
Buying real estate for your retirement, rental income or a student can bean asset for your portfolio. We manage our own investment real estate and can help you locate an investment that fits your requirements. We have worked with many investors, parents and students to find the right location and home. There are several schools of higher learning in Charleston. MUSC, The College of Charleston and The Charleston School of Law so investment property can be a good source of income and provide a good return..

Lock and Leave
Condominiums and townhomes are very popular for retirment, second homes, investment or for people wanting to let someone else take care of the yard! We are blessed with a wonderful variety when considering this kind of lifestyle choice. Do you want to live steps from the beach or a stone's throw to fine dining, art galleries and shopping?




Specializing in unique Charleston, SC homes: Investment
& residential properties from historic homes to island houses

Just listed: Great investment or family home listing in Harleston Village in downtown Charleston. Lots of great living space and rental history.

The secret is out! Condé Nast Traveler named Charleston the top destination to visit in 2011, 2012 and 2013. With its great coastal lifestyle and historic charm, Charleston, SC is one of the top cities to live in the nation. Discover all that the area has to offer with a local Realtor®. Jane Dowd, represents buyers (as a buyer's agent) and sellers of first time home buyers and luxury real estate buyers in the Charleston, SC tri-county area. She is ranked among one of the top buyers agents year after year.

Recreation: Whether its boating, fishing, golfing, a day at the beach or a walk in the park you can find it here. Charleston and Mount Pleasant have strong parks and recreation departments that organize and provide venues for sports such as lacrosse, soccer, football, tennis, golf, swimming and more.

This site features many kinds of residential real estate from new homes, waterfront properties, historic downtown homes and condominiums to second homes and investment real estate in coastal Charleston, South Carolina. Please visit our comprehensive Charleston relocation information highlighting Charleston's many lifestyle amenities, residential housing trends, Charleston Schools and more.

New homes, new communities and new construction: As for new construction in the coastal Charleston, SC area, there are new homes and new communities being developed everyday. To find out more about all MLS real estate listings, new homes and investment properties in Charleston SC, be sure to sign up to use our hot sheet to find the property that is right for you.

Take advantage of the relocation real estate tools and quick links on our site which are helpful when searching for lifestyle and resort properties. From historic downtown Charleston to the waterfront, golf, oceanfront property of its barrier islands...we've got it all on this site.

Take a tour of Charleston homes with notable architecture: Among the many reasons for the cities universal appeal is the historic architecture of its downtown homes and neighborhoods. The extent of classic Georgia, Federal, Adamesque, Greek Revival, Italianate, and Victorian homes is unparalleled anywhere else in America, but is featured block after block throughout the homes on the peninsula. Find out about Charleston homes and gardens and how they came to be...

Questions about real estate for sale in Charleston, South Carolina? Local expertise and understanding your needs helps Jane achieve the competitive advantage. Jane Dowd can provide valuable insight into local markets and has the experience that can help buyers and sellers close a deal at the best price. She can show you properties that fit your needs and offer good value. Contact Charleston SC Realtor ® Jane Dowd 843-224-2788.

HELPFUL LINKS & INFORMATION FOR CHARLESTON, SC

Come on...why not explore Charleston with us! Need to get your bearings? We will help you find your sea legs with out maps. Need to find out about Charleston County taxes and how our homes are assessed in the area. Visit the Buyer section for full details. Sign up to receive an e-relocation guide about the greater Charleston area.

Take a few moments to get to know the tri-county area and the real estate market. Jane provides a real estate market report which is updated quarterly. If you would like to receive the newsletter, please go to the agent contact page or email.

Helpful sites... I have included a list of sites that may be helpful with your home buying decision. When you are researching the area for relocation information, a great place to start is the CVB. There are other useful sites provided in the link above that will help you in your relocation process.

Just for fun, visit our Top 5 events, Top 5 streets, Top 5 historic events and little unknown and sometimes known Charleston facts.

Charleston Video - The address is Charleston, South Carolina, where there's truly no place like home. Live like a local... restaurant favorites, hidden gems, and best places to shop. Search the links on this site to find homes in the historic district, intracoastal waterway properties located in West Ashley and Charleston's barrier islands. Whether you are buying or selling real estate, Jane has the expertise to help you make an informed and educated decision about property in Charleston, SC.


Business News: US News and World Report Study:

This study ranks the College of Charleston 4th among Southern Public regional universities, The Citadel, Charleston Law School, MUSC and Academic Magnet High School were all mentioned.

Charleston ranked no. 7 out of 10 where home values are expected to grow the most over the next decade.

Charleston jumps to 12th place on national economic index. The Charleston-North Charleston metropolitan area jumped up 10 positions in the recently released Best-Performing Cities Index compiled by The Milken Institute, which ranked the area 12th in terms of economic performance among the nation's 200 largest cities. Forbes ranks Charleston 40th for Business and Careers and 9th strongest housing market in the country. Shopping in Charleston. Find local Charleston businesses.



NEWSLETTERS, GUIDES, REPORTS and more...

Real Estate Newsletter is a quarterly newsletter about upcoming events in the area, market conditions, featured homes, as well as, regular favorites such as Charleston Outdoors and Charleston Explorer.

DOWNTOWN AND BEACH HOUSE VACATION RENTALS

There are two beach houses for rent throughout the year. One is located east of downtown Charleston on Sullivan's Island. The other vacation home is located on Kiawah Island, another well known barrier island west of Charleston.

Kiawah Island Beach House Rental



Charleston MLS Listings Quick Search
Get to know Charleston, SC...
Moving? Buying real estate: Find new homes, home sites and houses in established neighborhoods in the Tri-County area for sale. Search by area, price, and property type. You choose how you want to search for real estate in Charleston, SC. MLS listings are updated every 24 hours to give you the most accurate information possible. Click here for tips on finding MLS Listings in Charleston SC.
Ask a realtor: When working with us, buyers and sellers can expect ethical counseling, negotiation, and transaction management. We would like to help. For local market trends, general area information or specific real estate questions, contact us. We can help you through all aspects of the buying and selling process.

In addition to the charm of Charleston's historic downtown homes and coastal homes, we have many new homes and new neighborhood communities listings in the tri-county area

. These

new home real estate developments in the James Island, Mount Pleasant and greater Charleston real estate area are becoming very popular among local and new residents alike, especially developments such as I'on Village in Mount Pleasant and Daniel Island. Many of these new neighborhoods have a wide range of luxury properties mixed with condominiums and patio homes. Daniel Island is a perfect example of this concept, with smaller homes built in the interior part of the neighborhood and luxury waterfront homes built on deepwater. Many of these new communities are designed with lifestyle amenities in mind, such as equestrian, tennis and golf course communities.

FIND YOUR BEARINGS
Useful
Charleston Area Maps
including Downtown Charleston, Mt. Pleasant, James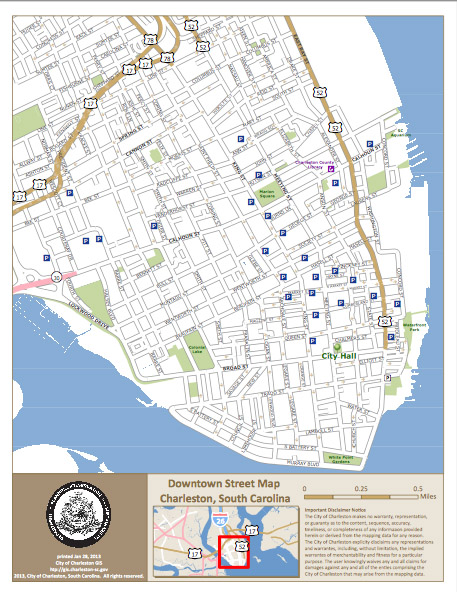 Island and more. Take a few moments to get to know the Charleston's tri-county area and the real estate market. Find maps for historic downtown Charleston: including a map of Charleston Landmarks and another map of the Greater Charleston area.
Sign Up for Charleston, SC Newsletter
CHARLESTON CONDOMINIUMS
Find Condos: Condominium (apartment) living has become increasingly attractive for prospective homeowners in the area. In addition, there are many investors seeking investment opportunities in new condo and apartment developments. Click on the link above to view the most up to date list of properties in downtown Charleston, Kiawah Island, Mt Pleasant and beyond...
Special Property Opportunities
Partnership Intervals - (FRO)
Partnership Interval vacation ownership is typically

referred to as a fractional interest. It is a fee simple estate and a great way to own a second home at the beach. Kiawah Island, Seabrook Island, Edisto Island and Isle of Palms have many interval opportunities.

If you have a property that qualifies for a 1031 exchange (Starker exchange), we can help you locate a "like-kind" property and complete the procedure.