Charleston Realtor Ariel Trouche 843-568-0595 - Top producer - Carolina One Real Estate Agent
HOME DOWNTOWN CHARLESTON MOUNT PLEASANT SULLIVAN'S ISLAND DANIEL ISLAND JAMES ISLAND WATERFRONT JOHNS ISLAND WEST ASHLEY SUMMERVILLE PROFILE
Charleston Real Estate Agent
Helping you find a Charleston address you will love to call home...

Let us know how we can help you today... Contact Ariel Trouche ~ call or text 843-568-0595 or email
Charleston is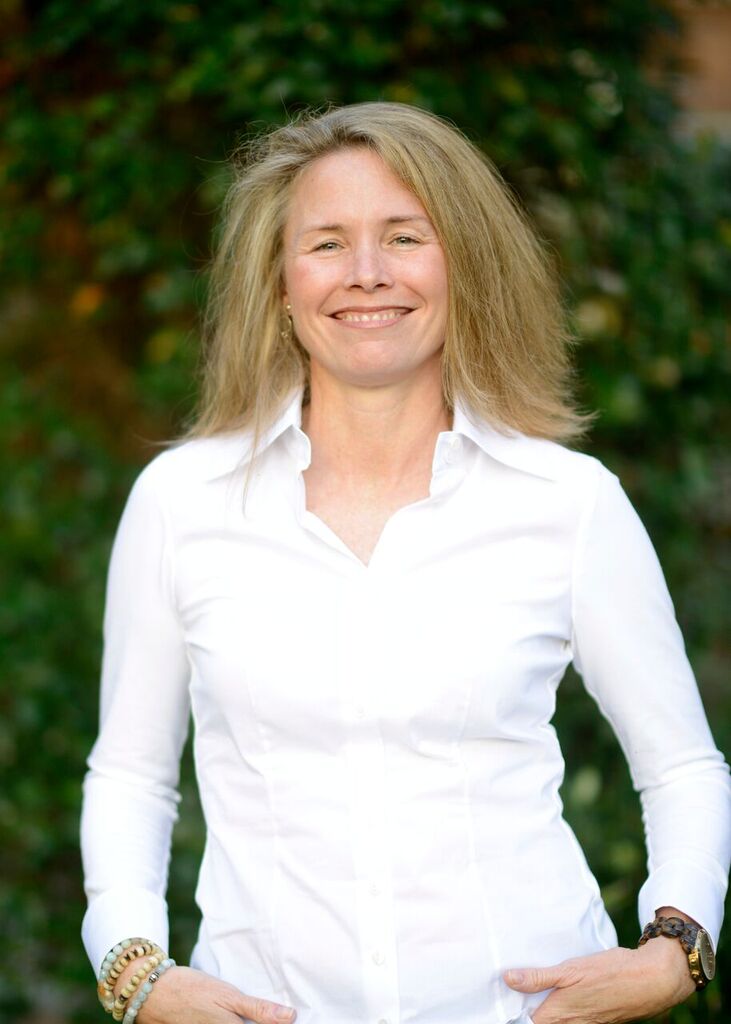 a welcoming city, full of beautiful architecture, culinary delights, arts, culture and bountiful history. I feel blessed to live amidst so much history and such beauty and enjoy sharing its lively spirit with you.
Find out more about the buying process and how as a licensed Realtor ® in Charleston, Ariel along with the Charleston Address Team will work on your behalf. Contact us today and see firsthand the difference we can make when you are buying, selling or investing in Charleston area property. Please fill out the contact form below and/or begin your search with the company and agents that know the greater Charleston real estate market inside and out. Ariel is consistantly among the top 10% of agents in the Charleston market, with Carolina One selling 1 out of every 3 homes in the tricounty area. We have been helping clients navigate the historic street and creeks of Charleston for over fifty years.
Ariel was born in New York City and later moved with her parents and brother to Athens, Georgia where she spent most of her childhood. She attended the College of Charleston where she earned a BA in Business Administration. After graduation, her family ties in France and Ireland cemented her decision to spend a year in Lyon, France attending the Alliance Francaise. Upon returning to Charleston, she married Tom, a native of Charleston. They have three boys together ages 19,15 and 13. As a Charleston County resident for over 30 years, living in downtown Charleston, Sullivan's Island, James Island and Mount Pleasant; Ariel is very familiar with a variety of areas and neighborhoods and what each has to offer. She and her family have experienced corporate relocations firsthand which gives her insight into the challenges of organizing a move to a new place. In her spare time, she enjoys yoga, walking the Ravenel Bridge, boating and cooking. She
and her family enjoy lacrosse, traveling, hiking around Lake Burton in Georgia and the beaches and tidal creeks of Charleston.
Ariel participates in numerous civic activities and associations, with an emphasis on the community. She and her husband are past co-chairs of the Clara Barton Red Cross Campaign and strong supporters. From 1000 year floods and house fires, to military families needing help during and after deployments to helping in the
immediate aftermath of the terrible tragedy at Emmanuel AME church – the Red Cross is always there to help. As a mother of three, she has enjoyed volunteer work with Charleston County schools, Mason Prep and Porter Gaud. She is an active participate in Our Community Listens. The goal of OCL is to strengthen family and community bonds through improved communication channels.
About the Charleston Address Team:
Assisting agents:
Andrea Ulmer works out of the Longpoint office in Mount Pleasant and specializes in the Mount Pleasant and Summerville area.
Elizabeth Zervos works out of the West Island office and is a native of Charleston. She resides in West Ashley and specializes in West Ashley and James Island.
Recent Testimonials
Downtown Charleston - Fall 2016: If you are looking for an agent in the Charleston area then Ariel Trouche is a good choice. Ariel and her husband lived, worked and have been actively involved in this area for many years and are raising their children here. She is extremely knowledgable in the local real estate market and gives excellent advice. She listens to your needs and responds appropriately with out the hard sell. Ariel is the total professional and will go the extra mile for you. Lorraine and Jim - Florida
Downtown Charleston - Spring 2015: ...all along the process Ariel was there to help us. She is a great handler of people - patient, personable, smart, excellent with all the details of house buying. Thank you, Karl - New York
Mount Pleasant - Spring 2015: Hi Ariel, I just wanted to thank you for all your work with us in getting into 1608. We LOVE the home, and it was a really smooth transaction, particularly given some of the logistical challenges. You were a big part of making this a very positive experience for us. Thanks again, J. - Connecticut
Folly Beach - Spring 2015: Dear Ariel, Thank you so much for your time, patience and expertise. Our experience with you is definitely repeating if that time comes. For now, we are "happy as clams" at the Preserve at the Clam Farm! Warm regards, Valerie and Joe - New Jersey
---
We'd like to know that you stopped by! If you have a question involving a real estate in the Charleston area, please fill in the form below, add in any comments or questions, and then PRESS "SUBMIT". We'll do our best. Be assured that your PERSONAL INFORMATION WILL ALWAYS REMAIN PRIVATE.
* - indicates a required field
Feedback from you will be invaluable, so please provide comments and suggestions to make the site more useful, more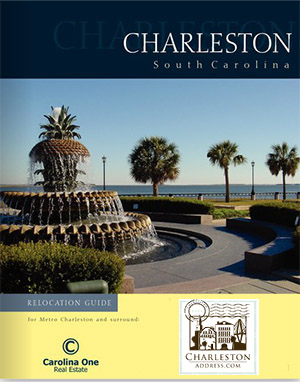 navigable, and more responsive to your needs. We would like to answer your questions. Email and/or if you have a few seconds, please answer these questions above so we can meet your needs quickly. Thank you…
If you would like to receive our free relocation E-Guide to the area, please fill out the form above and choose "Yes" to receive the guide. This guide touches on the varied lifestyles and communities that comprise Charleston. It also provides information on business facts, medical facilties, cost of living comparisons and top area employers. In additon, there is a newcomers index with numbers with everything from voter registration information to utilities. Please fill out the form above and get your guide today.
Real Estate Agent Testimonials:
"It has truly been a pleasure to work with you. Who knows, maybe in a couple of years I'll be looking to buy another place. If, so or whenever I am looking to sell this one, I will know who to call. Thanks again for your top-notch service." (Seattle, Washington)
"Thank you. We appreciate your outstanding service."(Charleston, SC)
"....We feel very fortunate for having found you to be our agent - you were amazing. Thanks for helping us find our dream home in Charleston..." (Atlanta Georgia)
"I think we had a very productive day---and we were thrilled to meet you--you clearly know the market and both Bill and I feel totally confident in your abilities to find us the right spot! (New York City, New York)
"...Thank you so very much. You are a hard worker, and I appreciate that." (Hilton Head, SC) more...
Summer 2014:
...We did walk around the city one more time this morning and it only further cemented our desire to be Charlestonions very soon. We can't thank you enough for your perseverance and guidance this week. Most of all, we just enjoyed being with you and hope there are many more times that our paths will cross. Tell Tom that the boat ride would be a bonus, but it will be good to spend time with you both.
All the best,
Mark
New Jersey
South of Broad - Downtown Charleston home purchase
Thank you so much for all your help and support in settling our new home. We are almost moved in and already we're meeting the neighborhood and feeling at home. We couldn't have accomplished this without you. See you soon!
Thom and Julie
Columbia, SC
How can the Charleston Address team help you with your real estate goals today?
Let us recommend agents in real estate markets nearby:
Savannah, GA
Kelli Weis
(C) (912)-659-6570 email
Athens, GA
Mary Catherine Blanks Smith
(C) (706) 255-6091 email
Hilton Head Island, SC
Monica Davis
(C) (843) 384-4473 email
Tips for searching the Charleston MLS for real estate listings.
Just the plain facts: What makes The Charleston Address Team and Carolina One Real Estate the choice when buying or selling your home?
Please take a moment to review the agency disclosure before beginning your search for area real estate. The Charleston Address Team endeavors to provide professional real estate sales service while maintaining the highest level of integrity to both customers and clients.
Designations/Affiliations
National Association of REALTORS
South Carolina Association of REALTORS
Charleston Trident Association of REALTORS
What Can I Offer You
My commitment to always do what is right for my clients
Extensive knowledge about the Charleston area and schools
One stop resource for all your relocation needs
Customized market analysis
Experience working with international / overseas investment and property buyers.
What people look for in a good real estate agent to help buy or sell real estate in Charleston, SC?
Help you find the right house to purchase -53%
Help with price negotiations - 13%
Help with paperwork - 8%
Tell you what comparable homes are selling for - 11%
Help determining how much buyer can afford - 11%
Help find and arrange financing - 2%
We are in our offices 7 days a week. Please feel free to contact us with any questions you may have:
For "non-MLS" sales, Listing Price vs. Sales Price Statistics, and Days on Market information, feel free to contact us directly.
This Charleston SC Real Estate guide highlights real estate of all kinds including waterfront, oceanfront, historic, traditional neighborhoods, luxury properties, partnership intervals, investment real estate, intracoastal waterway property and golf course real estate in the greater Charleston South Carolina region. Let Charleston Realtor, Jane Dowd, help you find the perfect home.
Ariel is a licensed Realtor ® and owns and manages the marketing and technology aspects of the LoCountry.com and CharlestonAddress.com websites. She has been developing and marketing real estate websites in Charleston and Hilton Head Island, South Carolina and Athens, GA areas for the last 20 years.
More... testimonials from Buyers and Sellers of Mount Pleasant and greater Charleston real estate.