Edgewater Park - West Ashley real estate Charleston South Carolina
HOME DOWNTOWN CHARLESTON MOUNT PLEASANT SULLIVAN'S ISLAND DANIEL ISLAND JAMES ISLAND WATERFRONT
Find the perfect home in Edgewater Park and enjoy a West Ashley, SC Address!
BUYING A HOME SELLING A HOME CHARLESTON MLS CHARLESTON REAL ESTATE
Search Edgewater Park listings or Return to main West Ashley homes for sale page

Edgewater Park Neighborhood: As its name suggests, Edgewater Park borders waterfront on all sides as an inland island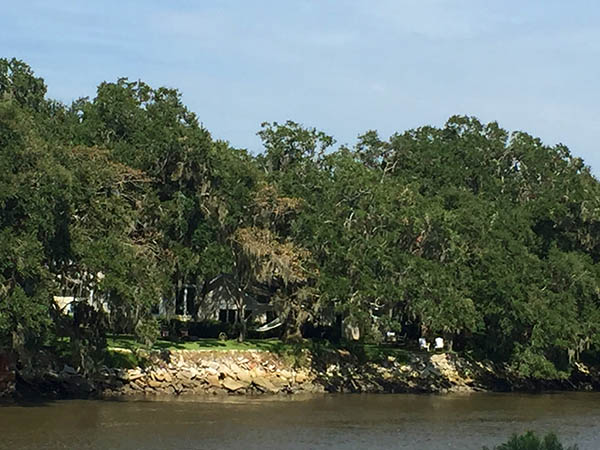 community surrounded by scenic expanses of river, creek and marsh. Located at the confluence of the Stono River and the Intracoastal Waterway, Edgewater Park is wonderfully private, accessible only by a causeway that leads over Coburg Creek and extensive marshes. Amid such natural bounty and beauty, Edgewater Park properties offer outstanding sunrise and sunset vistas as well as views of abundant varieties of wildlife. Conveniently-located, Edgewater Park is only ten minutes from downtown Charleston and is close to the busy Savannah Highway shopping corridor that features luxury-car dealerships, several first-class malls, and a number of popular neighborhood restaurants. A variety of home styles include traditional classics and Cape Cod cottages, and range from the $500,000's to $2,000,000 plus and the highly-desirable waterfront location has influenced numerous upgrades of hardwood floors, granite counters and custom cabinetry in the few available properties.