Charleston, SC investment opportunities
HOME DOWNTOWN CHARLESTON MOUNT PLEASANT SULLIVAN'S ISLAND DANIEL ISLAND JAMES ISLAND WATERFRONT
Investing in the Charleston area? Looking for a second home?
Looking for a second home or retirement retreat but want to rent it for a few years to help off set your costs? Surrounding historic Charleston, S.C., waterfront communities at Folly Beach, Edisto Island and Awendaw/McClellanville offer outstanding investment opportunities, as well as, historic, downtown Charleston. The rental rates are on the rise and market is very tight in Charleston at the moment. Charleston continues to grow in many sectors of the economy making for a healthy real estate market.
Quick listing Search for popular lifestyles:
Quick Facts 2018:
- Since January 2015 $1,050,760,000 invested and 5,867 jobs announced in Berkeley, Charleston and Dorchester counties.
-More than 5000 companies are involved in the manufacturing sector in South Carolina. Aerospace has become a huge driver of jobs and economic development across the Charleston area.
- Charleston beats the national average for higher education
- Brewvival brings a mix of masters to Charleston
- Charleston rental market continues to heat up
- Business Weeks names Mount Pleasant one of the best cities for start-ups
-(November 2017) The year-to-date pace of growth in sales and median price tightened slightly again but still show healthy levels of increases over last year. 15,465 homes have sold in the region at a median price of $250,000 thus far in 2017. Sales volume has increased about 3% compared to 2016, with homes selling for about 4% more than they did at this point last year.
2018 Outlook: Areas/neighborhoods I think have potential for growth are as follows:
-Downtown: Wraggbrough, Radcliffborough, Cannonborough and Harleston Village and North of the Crosstown.
-Beaches: Seabrook Island and Wild Dunes
-Mount Pleasant: Most neighborhoods close to downtown and North of Hwy 41
-North Charleston: Park Circle area
-Twenty-two Charleston-area businesses made Inc. magazine's list of the fastest-growing companies in the U.S. The Inc. 5000 list considers how fast a company's sales grew over the past three years. Here are the Lowcountry companies that made the list, along with their growth since 2012, their 2015 revenue and their industries. 23 Fastest Growing List
- Update: 2017 Inc. 5000 In the most competitive crop of the list's history, 28 companies in the Charleston region were named – including 13 tech companies spanning across industries: Financial Services, Advertising & Marketing, Media, Security, Software and Telecommunications.
Charleston ranked among the best cities for jobs in 2014. The New Geography Report that was
released ranked Charleston in three separate categories for jobs. The report used 5 measures for growth and surveyed almost 400 metro areas. Charleston ranked for jobs in the areas of information, manufacturing and overall job growth. Visit the business section of this site for more information about jobs.
2013 Best Performing Cities
The greater Charleston area climbed to 9th from 11th in th Milken Institute's "Best-Performing Cities 2012". . Charleston has been tagged as one of the economically healthiestmetropolitan statistical areas in the country.
Milken Institute – January 2013
When considering investment property and your return is important, so you need to factor in the following: mortgage, 6 percent property tax, cost of insurance, and HOA (homeowners association)/regime fees and any updatesand repairs.
I am looking to buy investment property. Can you help me? Yes. We know the process. We own investment properties too. We know how important it is to find a "good deal" and how to help you create a plan to manage the property.
There are many opportunities and reasons to invest in property in Charleston, SC. We can help parents find the perfect spot for a child attending school in Charleston. Dorm room costs have increased dramatically over the last several years. In many cases, it is possible to find an investment that will cash flow and potentially, over time provide a good return.
Charleston Top 5's and Fun Facts
Buying Real Estate: Investment Property for students attending Medical School

You did it! Thank you for all you did to bring the closing together for William and Charles's condo. You were a great advocate for us, and we all really appreciate it. more...
Laurie
If you have a property that qualifies for a 1031 exchange (Starker exchange), we can help you locate a "like-kind" property and complete the procedure. A 1031 tax-deferred exchange allows the investor to reinvest the federal capital gains and defer the payment of the tax that would normally be due on the sale. We can work with your exchange agent on the sale of your property as well as locating and acquiring an exchange property within the 180 day time limit. Contact real estate agent, Jane Dowd, for more details. Thank you for your interest in luxury homes and waterfront property in Charleston, South Carolina USA.
Looking for Investment real estate?
With home prices shrinking from fever-pitch highs, a new breed of real-estate investor is eclipsing the speculator: the landlord. To survive the experience, the first step is to find a good tenant. For the first time in years rents are on the rise. Charleston is a great venue if you are considering investing in a college town. Charleston is home to the College of Charleston, The Medical University of South Carolina and the Charleston School of Law.
Where does South Carolina rank when it comes to taxes? According to the Tax Foundation, South Carolina's average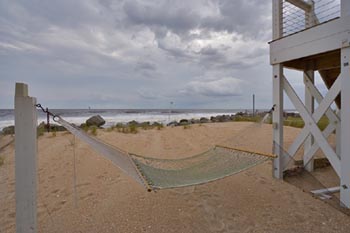 State and Local Total Tax Burden is 35th in the nation.
Who loves small business best? As with Wyoming, low electricity and gas taxes help explain why South Carolina places in the top 10. While the personalincome tax is high, other taxes are not. "It's a right-to-work state," Kerrigan says. "Low unemployment taxes and health care costs are real positives." CNNMoney.com.
Folly Beach is a pristine barrier island 15 miles from downtown Charleston, with magnificent views of the Atlantic Ocean along its six miles of beachfront. Nicknamed "The Edge of America" for its scenic location and low-key lifestyle, Folly Beach is primarily a residential community with beach homes nestled among a breezy oak and palmetto-shaded interior, with miles of inland frontage along river, tidal creek and salt marsh estuary.

Edisto Beach Homes

Edisto Island, 45 minutes south of downtown Charleston, is an historic barrier island featuring elegant antebellum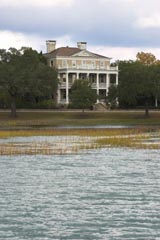 plantation homes, quaint country churches and modern beachfront homes. Largely uncomericialized, without a single traffic light, the island borders the Atlantic Ocean and the intracoastal waterway, with golf and tennis clubs and deep-sea boating charters well-situated in a natural setting of moss-covered oaks, tidal creeks, and sandy beaches.


Awendaw/McClellanville Homes

The Awendaw/McClellanville area is 35 miles north of downtown Charleston, surrounded by 350,000 acres of the Cape Romain National Wildlife Refuge, the Santee Coastal Reserve, and the Francis Marion National Forest. A combination of modern gated communities such as Romain Retreat and Bulls Bay Overlook, as well as the historic fishing village of McClellanville, the pristine, uncongested area offers magnificent vistas of sea islands, tidal estuaries, oak-lined marshes and creeks, and open bays.


Sullivan's Island Homes - Several pages dedicated to Sullivan's Island.