Relocation: Moving to Charleston South Carolina - Where to live...

HOME DOWNTOWN CHARLESTON MOUNT PLEASANT SULLIVAN'S ISLAND DANIEL ISLAND JAMES ISLAND
WEST ASHLEY JOHNS ISLAND CHARLESTON AGENTS PROFILE

Charleston Relocation, Moving and Real Estate information

Thinking of moving to Charleston, SC? The appeal of relocating to Charleston is nothing new - for centuries people have been attracted to its pleasant climate, its coastal beauty, and its abundant natural resources. Their contributions have created a steady influx of enterprise and culture, and Charleston today displays a remarkably cohesive cross-section of historic architectural beauty and modern business development.

From researching to closing, we will help you navigate the entire home buying process step by step:

Research areas and properties by using our Buying in Charleston information page. You will find informaiton about Taxes on Primary and Secondary residences: detailed example. Berkeley County and Charleston County tax information with links to estimation calulators.
Road map to your home loan. The home buying process - From pre-approval to applying for your mortgage to the new TRID regulations.
12 week checklist for your move to Charleston. From checking with the IRS to see what deductions you can take on your tax return to arranging transfer of your veterinarian records

Quick listing Search for popular lifestyles:




"Talk to a local. Take a stroll after dinner. Just walk around and create your own experience. The Citadel dress parade. If you are by chance here on a Friday afternoon, go!"
— Charleston Resident

Local Market area Statistic breakdowns: Downtown Charleston, Mount Pleasant North, Mount Pleasant South, for all areas please visit Charleston Market Report page.
The daily average temperatures and percipiation for the Charleston area by month.
Charleston Utilities: Cable: Comcast Cable (843-554-4100) and U-verse (855-548-8607) For a complete list visit utlities page. Electric, Gas, Telephone, Cable, Water, Newspaper, Mail, Driver's License, Garbage, and Recycling information.

Relocate to Charleston for its outstanding Medical Facilities...Some of the larger hospital systems in the region are the Medical University of South Carolina, Trident Health, Roper St. Francis, East Cooper Medical Center and the Ralph H. Johnson VA Medical Center. Many of the private practices partner with these healthcare systems. You won't find a better spot along the coast in the Carolinas and Florida with easier access to top-quality providers and facilities.
Charleston International Airport Information:
Airport Operator
Airport Information
Public Parking
843-767-1100
843-767-7009
843-767-7026
Charleston Schools: Find out more information about Charleston area schools. Here you will find a list of the top performing schools in the Charleston area, as well as quick links to ALL school report cards, HSAP and PACT scores
Charleston area maps will help you get your bearings.
Relocate for Charleston's many lifestyle amenities...
Over 91 miles of beaches

More than 160 parks

Acres of freshwater lakes and rivers

Professional tennis, soccer, baseball, football and hockey

Several stage companies

Numerous museums and art galleries

2,000+ historic structures

More than 40 golf courses

11 major tennis facilities

World-class symphony and ballet company

MOJA Arts Festival

Spoleto Festival USA

Southeastern Wildlife Expo
Relocate to Charleston for its history...Charleston is both a charming jewel of relaxed, traditional southern life and a vibrant hub of
twenty-first century amenities and opportunity. On quiet, downtown streets lined with oak trees, antebellum houses, wrought iron gates, and quaint gardens, residents walk leisurely to five-star restaurants, exquisite shops, business offices and stylish art galleries. Many Charleston buildings are well over two hundred years old, such as the Old Exchange, a masterpiece of Palladian architecture in which George Washington attended a grand ball in 1791, and whose dungeon once housed two signers of the Declaration of Independence. A number of old streets are still paved with cobblestones, which came to Charleston as ballast in colonial sailing ships. Entire blocks are devoted to aesthetic landscapes, such as White Point Gardens at the foot of the Battery, where cannons fired against pirates and during the Civil War. Today, the cannons are still there, but stand as silent monuments along promenades lined with oaks, azaleas and oleanders. A stroll by horse-drawn carriage along the harbor front offers fresh sea breezes and grand views of historic Fort Sumter, colorful sailboats and container ships entering one of America's busiest seaports.

Relocate to Charleston for its location...Surrounded by rivers, creeks and barrier islands, Charleston's greater metro area includes coastal beach communities, waterfront condominiums, spacious marinas, internationally-ranked golf courses, deep sea fishing charters, classic seafood restaurants, aquariums and maritime museums. Sullivan's Island, only a fifteen-minute drive from downtown, is an exclusive residential beachfront community whose windswept beaches, dunes and maritime forests once inspired Edgar Allan Poe. To the south, Kiawah Island resort features five championship golf courses, luxury accommodations, is rated by Conde-Nast Traveler as among the top island destinations in North America. Nearby James Island and Mount Pleasant are sought-after bedroom communities only five minutes from downtown Charleston with excellent public and private schools, county parks, and numerous residential properties with waterfront views.
Relocate to Charleston for its business...Inland, the city is ringed by a tri-county area in which business is thriving. The Charleston Metro Chamber of Commerce 2005 reports showed a ten-year job growth rate nearly 40 per cent higher than the national average, with more than 50,000 new jobs. The ledger for the Professional and Business sector during that period was even better, with a growth rate of 68.6 percent. More than five billion dollars in new capital investment during that period has kept the unemployment rate at 4.9 per cent, while recruitment of new industries such as Daimler-Chrysler and Nucor Steel, as well as the continued expansion of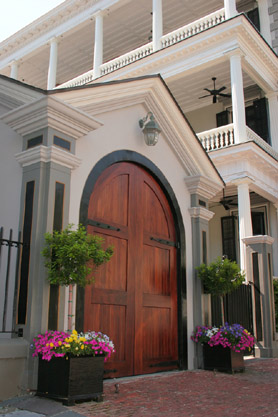 technology-based industry, the Medical University of South Carolina and the area health industry, plus maintaining the Gulf and Southeast coast's largest container cargo facility and a 5.4 billion-dollar tourism industry, all help keep the area economy strong.

Relocate to Charleston for its Dining and nightlife...With such a diversity of people, places and professions, the Charleston area offers a wealth of nightlife and recreation. With more than one hundred restaurants in the historic district alone, Charleston features a wide-ranging culinary flavor. Seafood and steak dishes are the specialties of a number of fashionable establishments, while wine and oyster bars are popular downtown as well. After dark, the old city comes alive along the waterfront on East Bay Street and down at the historic market area, where cafes and bars offer live music along rooftop and outdoor patios. Other popular nightspots include the Shem Creek area in Mount Peasant, where dining and clubbing is enhanced by romantic sunsets and views of incoming shrimpboats, and the busy coastline scene along Isle of Palms and Folly Beach, where party is synonymous with beach.

Relocate to Charleston for all its activities...Charleston is also well-stocked with a full slate of daytime activities. For the tourist and resident alike, there are carriage rides, city and private museums and museum houses, historic gardens and Civil War fort and harbor tours by boat. For the inquisitive, there is the South Carolina aquarium, the Patriots Point maritime museum, public and private art galleries, and ecological kayak tours.

Relocate to Charleston for its fishing, surfing, sailing, kayaking... The sporting life is one of Charleston's greatest traditions, and from public boat ramps, marinas, and private docks throughout the area, boaters go under sail and power for fishing, shrimping, racing, scuba diving, water skiing and pleasure activities. The city is surrounded on all sides by championship golf courses, state and county parks, and national wildlife refuge, and with a balmy, sunny climate, few days aren't perfect for a hike, bike, hunt, or eighteen holes.

Relocating to Charleston, SC Online Guide: Whether it's a move down the street, from another city or to another part of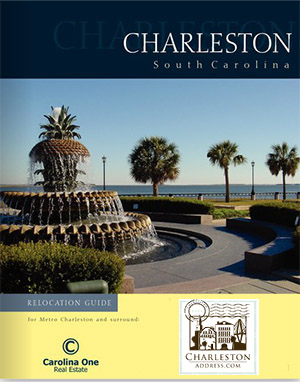 the world, if you are buying or selling in a new area, you'll want to benefit from the expertise of The Charleston Address Team and Carolina One Real Estate. Visit the contact page to connect with an agent and receive your e-guide.
Caroline One Real Estate has assisted individuals, families, employees moved by small businesses, mediumcompanies or large corporations, relocate smoothly and efficiently since the 1960's.
Testimonials from buyers and sellers of real estate in the greater Charleston, SC area.
If you would like to receive our free relocation E-Guide to the area, please visit my contact page, fill out the form and say Yes to the Guide. . This guide touches on the varied lifestyles and communities that comprise Charleston. It also provides information on business facts, medical facilties, cost of living comparisons and top area employers. In additon, there is a newcomers index with numbers with everything from voter registration to utilities. Please fill out the form on my contact page and say Yes to the relocationE- guide.
843.568.0595
email
Thinking about relocating to the South Carolina coastal area, buying a vacation home or investment property? The Charleston region is a destination of choice for today's mobile professional. Each year, thousands of new residents relocate to the Charleston region, bringing new ideas and diverse talents to this thriving community.
2011, 2012, 2013, 2014 and 2015: Conde Nast Traveler readers voted Charleston as the No. 1 tourist destination. In addition, the percentage of people who hold a bachelor's degree has increased by 6.9 percent between 2000 and 2010.
Cited among the best places to live by Men's Journal and a "New American Dream Town" by Outside magazine (August , Charleston offers a mild year-round climate, a unique historic setting, miles of beaches and waterways, and a diverse range of housing, dining and entertainment options.

Young singles, established professionals, growing families, college students, empty nesters - all are eager to enjoy the Charleston lifestyle. No wonder area employers find this an easy place to recruit - and retain - a talented workforce.
Charleston, South Carolina was voted Southern Living's top travel spot! The Holy City remains a favorite among the readers at Southern Living Magazine. It's readers voted Charleston favorite place to visit, shop and dine. This is the 12th annual Reader's Choice Awards, besting Savannah and Atlanta for the top spot. Shopping in Charleston. Find local Charleston businesses.
Charleston Real Estate homepage
We would be happy to send you relocation information on Charleston, SC and the greater Charleston area. If there is specific information that you need, Ariel is happy to assist you with relocation details. What to expect in your relocation package: Residential Community information, Housing options, Cost of Living, Climate, Healthcare and Residential Home Sales info. Email us or visit our Charleston agent page. Find out about the latest trends in the Charleston real estate market.
Charleston Accolades:
Charleston No. 1 small city list in U.S. to visit
Condé Nast Traveler - October 2011-2017
Charleston ranked #7 for Where the Jobs Will Be in 2015 and article written in 2018
Forbes List - Best Places for Business
Best Cities To Live Rankings - Charleston #19 in 2016
US News and World Report
2012 Top 10 Downtown
Livability - October 2012
2012 Best Communities for Young People
America's Promise Alliance - September 2012
2012 Leading Locations for Economic & Job Growth
Area Development - July 2012
2012 Best Cities for Jobs This Summer
Forbes - June 2012
2011 Best Performing Cities
Milken Institute – December 2011
2011, 2012, 2013, 2014, 2015Conde Nast Traveler Reader's Choice Award
Conde Nast Traveler Magazine– October 2011
2011 Metro Areas with the Largest Percentage Growth in College Degrees over 10 Years
Brookings Institute Study, Wall Street Journal –September 2011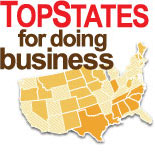 Downtown Charleston SC real estate
Real Charleston Real Estate News Archives